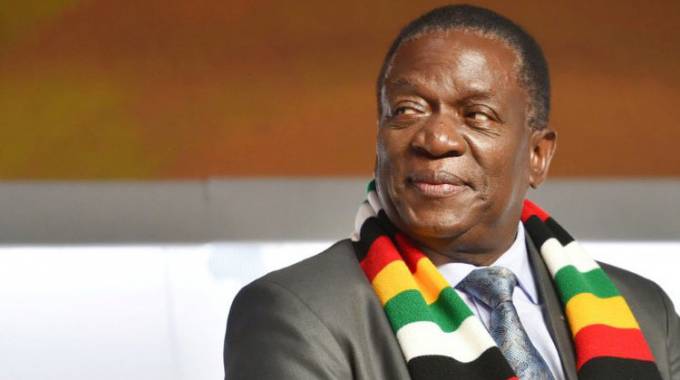 The Sunday Mail
Africa Moyo
Senior Business Reporter
PRESIDENT Emmerson Mnangagwa's visit to Russia this week is expected to give fresh impetus to the US$3 billion Darwendale platinum project, which is one of the key deals primed to transform the country's economy.
With several other mining, electricity and road projects such as the US$4,2 billion Karo Resources platinum project, and the US$1,4 billion Hwange Thermal Power Station expansion already underway, it is widely anticipated that President Mnangagwa would wave the magic wand and seal the mega bucks project.
Initially brokered in 2014, the project has encountered several unforeseen gridlocks resulting in delays.
But just as he unlocked funding for the HPS expansion project, which had been in the pipeline for over a decade, following his visit to China in April last year, President Mnangagwa is expected to tie all loose ends relating to the Darwendale project.
Late last year, the President said: "In mid-January next year, I am scheduled to visit Russia at the invitation of President Putin. The Russians are players in our platinum mining industry.
"Together, we should be able to ensure Darwendale Platinum Project finally takes off."
President Mnangagwa is set to be accompanied to Russia by Dr Hesphina Rukato, the board chairperson of the Great Dyke Investments (GDI).
GDI is the joint venture company between Russians and Zimbabweans in the Darwendale platinum project.
Dr Rukato confirmed to The Sunday Mail Business when contacted for comment last Friday.
"Yes (I will be part of the team going to Russia)," she said tersely.
She was optimistic the deal would be concluded once and for all this time around.
A Zimbabwean firm, Pen East Investments and Russia's JCS Afronet, commissioned the mega platinum mining project in 2014.
The project is expected to haul at least one million ounces of platinum per annum.
At least 15 000 jobs are expected to be created when the company starts operating at full capacity.
Given that large-scale exploration works of the Darwendale deposit started in January 2015, it is anticipated that once agreements have been reached, it won't be long before the project starts.
GDI had planned to drill over 300 000 running metres, making it one of the biggest exploration ventures in Zimbabwe.
The scope of work was designed to prove the deposit resources in indicated category for longer than a 20-year mining period. The Darwendale deposit resources have been estimated at 40 million ounces of platinum group metals (PGMs).
The initial scope of the project entailed the phased construction of a complex for mining and concentration of 10 million tonnes of ore per annum, and a smelter to enable production of up to 800 000 ounces (25 tonnes) of PGMs in the form of converter matter as final product.
At optimum capacity, the project was expected to require an investment of up to US$4,2 billion. GDI plans to set up a refinery in line with Government's thrust on value addition.
If the initial plan is not changed dramatically, the project would be implemented in three phases, with the first one being exploration and infrastructure establishment as well as construction and commissioning of the first stage of facilities for mining.
The second phase would see construction and commissioning of two underground mines, with the last phase being the construction of a second processing plant and additional mines.
Apart from Russia, President Mnangagwa is earmarked to also visit Belarus, Kazakhstan and Azerbaijan, in an effort to widen the engagement and re-engagement process, while also seeking to attract investors under the 'Zimbabwe is Open for Business' mantra.