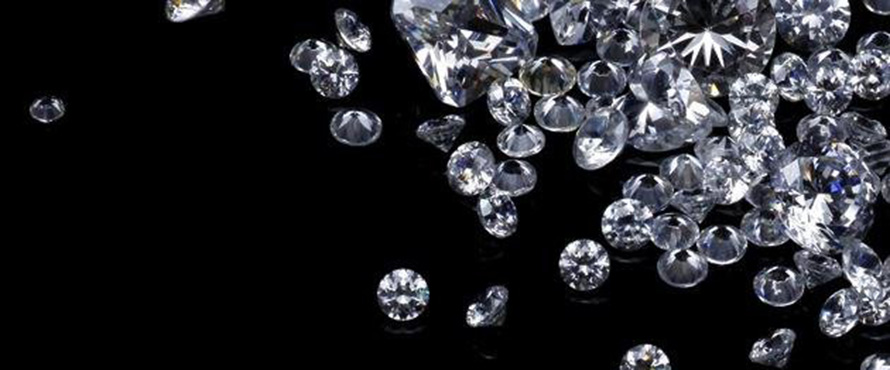 The Sunday Mail
The United States is trying to seize Zimbabwe's proceeds from the recent Dubai diamond tender after placing a German financial institution responsible for clearing payments for the country's gems under strict surveillance.
The Sunday Mail understands that Commerzbank AG is responsible for clearing payments for the diamonds but is being targeted by American officials for alleged violation of the US International Emergency Economic Powers Act and the Trading with the Enemy Act.
Already, the US is probing six banks in Germany, France, Italy and Japan – through the Office of Foreign Assets Control – for processing transactions involving countries under American sanctions.
Government has moved to offset these sanctions by immediately cutting large-scale diamond exports to value-add the stones locally, in the process also creating at least 1 000 jobs.
A processing centre will be set up on Harare's outskirts, and the initiative – which received Cabinet approval last week – will see Government earn returns of up to five times what it has got from selling rough diamonds.
In April 2014, it took 30 days for Zimbabwe to receive US$30 million from the sale of gems in Dubai amid indications that OFAC was tracking proceeds from the auction.
Seven diamond mining firms last month sent parcels totaling 960 000 carats to the two-week Dubai Diamond Exchange auction in the United Arab Emirates, where they hope to earn over US$100 million.
According to the latest Diamond Intelligence Brief (DIB) by respected Israel-based analyst Mr Chaim Even-Zohar, America's recent order that France's largest bank, BNP Paribas, pay a US$8,97 billion fine for transacting with countries under US sanction had sent "shockwaves" among bankers, particularly those dealing with Zimbabwe.
"In the wake of the BNP Paribas case, many banks are rethinking and further refining their compliance policies. Depending on the bank – and (its) profile in the United States – there is a growing reluctance to be involved in any transaction of a client with a Zimbabwe diamond miner, irrespective of the currency involved.
"For instance, ABN AMRO and Antwerp Diamond bank will not finance transactions with Zimbabwe irrespective of the currency involved. In the last diamond tender in Dubai, there were several complaints about bidders who had paid but had not received their goods and a variety of other glitches – all related to problem of payments.
"The German Commerzbank AG, which clears payments for the Zimbabwe miners, has also come under scrutiny. DIB has learned this week that the US state and federal authorities have begun settlement talks with Commerzbank AG and Deutsche Bank over their alleged dealings with countries blacklisted by the United States.
"Zimbabwe has not yet been publicly mentioned, but Commerzbank is a main player in the flow of funds from the tender participants to the Zimbabwe diamond mines," said Mr Even-Zohar.
Over the five past years, the US through OFAC has confiscated over US$30 million from Marange diamond mining firms.
Zimbabwe has had to use a maze of middlemen for various international transcations to avoid losing money and assets to sanctioning Western countries.
It is understood that the US deployed agents in Asia and Europe to monitor and freeze Zimbabwe's international transactions.
According to DIB, US officials are particularly after diamond miners' accounts with BancABC, which transacts with Commerzbank AG.
Mr Even-Zohar said, "There is a good chance that because of the payment problems, Zimbabwe may have to decide to hold the tenders in the producing country – and then clients will be fully responsible for getting the funds to Zimbabwe. Goods must be paid for before they are delievered."
On July 10, 2014 the US tightened sanctions on Zimbabwe after endorsing "final rule" stringent measures that will see OFAC intercepting funds and goods such as medicines destined for Harare; including international donations in the form of humanitarian aid, food, clothing, goods or money.
To negate some of the effects of this, the Mines Ministry will introduce a phased reduction in raw diamond exports.
The Zimbabwe Agenda for Sustainable Socio-Economic Transformation (Zim-Asset) targets to, in the short-term, create 1 000 jobs in diamond cutting and polishing.
Mines Minister Chidhakwa said: "We took to Cabinet a structure where we want to set a percentage of diamonds that will be cut and polished locally before export. At the same time, we will continue with raw exports because we do not have the capacity as a country to cut and polish all the diamonds that are produced locally.
"It is not possible to stop exports of raw diamonds now. It's not conceivable. What we need to do is to gradually add value to diamonds and capacitate ourselves before we consider such a ban."