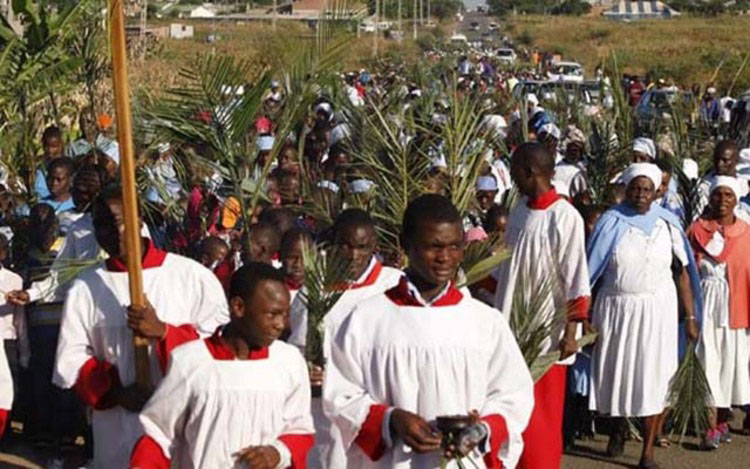 The Sunday Mail
Veronica Gwaze
IN an unusual alliance, some traditionalists today join Christians in celebrating Easter Sunday.
Easter is a Christian festival — albeit with pagan roots — which celebrates the resurrection of Jesus Christ.
Traditionalists say Easter is also rooted in their religious and cultural systems, and the only difference is on how they and Christians observe the holiday.
For Roman Catholics, Anglicans, Methodists and other denominations, the Easter season is preceded by the Lenten period.
Lenten is a 40-day fasting and repentance period which culminates in the holy week of Easter.
Roman Catholic priest Father Clifford Nhetekwa said this year's festivities were dedicated to the youth.
"Since we are moving towards a globalised world, we realised that there is need to focus on giving the youth spiritual guidance because they are the most vulnerable."
He said according to the Catholic tradition, the Lenten period is commemorated each year.
"The Lenten Period is marked by Ash Wednesday which seeks to remind mankind that we came from dust and we shall return to dust. As part of marking this day, we smear the ashes on the congregants' fore head."
"We also make a cross sign which symbolises repentance," added Father Nhetekwa.
He said the Lenten period is a spiritual journey that is meant to give people an opportunity to repent.
According to the Roman Catholics, the congregants bring the palms they would have during the previous year's procession and then burn them.
The ashes are then kept in the congregants' home. Catholics believe the ashes protects them from evil spirits.
Traditionalists maintain that Easter is similar to some of the rituals they conduct. "In the Shona culture, Easter can be equated to the rituals that we call kupinga musha. These rituals are conducted some weeks after burial. The difference lies in the fact that whilst Catholics use holy water, we use traditional beer," Sekuru Friday Chisanyu said.
Sekuru Chisanyu said although he is a traditionalist, he will join Christians in celebrating the festival.
"We were all created by God. As such, I will support the Christians," added Sekuru Chisanyu.
Sekuru Kamwelo Banda said those that celebrate Easter must do so in an orderly manner. "I am not a Christian and I have no problems with people exercising their right to practice the religion of their choice. My advice is that people must not get carried away and engage themselves in risky behaviours. People must refrain from drunk-driving," said the traditional healer.
Father Nhetekwa also took time to clarify issues surrounding Easter.
"There is a general belief that Catholics must abstain during Easter. This is false. We, however, do not marry off congregants during the lent period. We will be focusing on fasting, praying and helping the needy. Flowers are not allowed in church until on the night of the Easter vigil," concluded Fr Nhetekwa.
On Holy Thursday, the Catholics conduct a special supper which symbolises the Last Supper that Jesus had with his disciples. On Friday, Catholics conducted a march called nzira yechipiyaniso' in remembrance of how Jesus carried his cross.