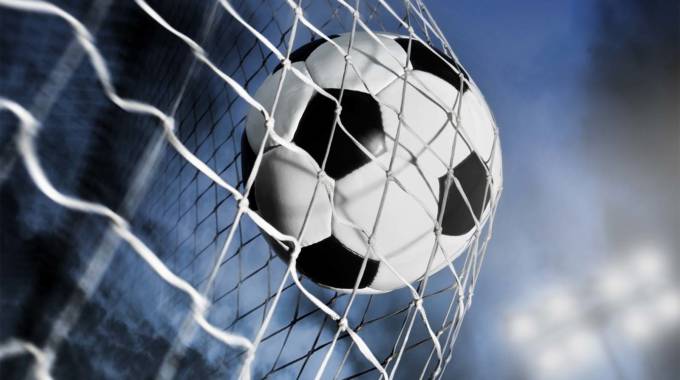 The Sunday Mail
Tadious Manyepo in MHONDORO-NGEZI
Ngezi Platinum  . . . . . . . . . . . . . . .  (2) 4
Tenax  . . . . . . . . . . . . . . . . . . . . . . . .   0
NGEZI PLATINUM STARS staged their best performance since coach Benjani Mwaruwari joined them two months ago, registering a Castle Lager Premier Soccer League victory at Baobab Stadium yesterday.
The improving Wayne Makuva scored a brace, including a cheeky second-half effort direct from a corner kick.
Teenager Tinotenda Musariranwa and substitute Delic Murimba found the other goals.
Ngezi Platinum fans will feel the good times are starting to roll, with the work Mwaruwari is putting beginning to show.
The former Warriors captain made four changes to the side that drew 1-1 against Black Rhinos at Sakubva last week, handing starts to talisman Denver Mukamba, Musariranwa, Tapiwa Sibanda and Takunda Benhura.
Instead of playing with three at the back like he did against Rhinos, he deployed a four-man defence and entrusted Mukamba with the creative role just in front of the defensive partnership of Carlos Mavhurume and Bruno Mtigo.
And the variation worked wonders, with the hosts not only winning the game but starving the visitors of the ball and territory.
For good measure, goalkeeper Nelson Chadya was barely summoned to duty, with the agile Warriors trialist's role merely reduced to taking goal-kicks and occasionally barking instructions to his defensive shield of Polite Moyo and Ariel Makopa.
Tenax, who have been posting big results in recent games, were too jittery to compete and made it too easy for Mwaruwari's well-drilled charges, who put in a good shift from start to finish.
Apparently, the Zimbabwe Prisons and Correctional Services side's body language was never convincing from the moment they strolled in for kick-off.
They found themselves down as soon as the third minute when Makuva found his range, before Musariranwa extended the lead mid-way through the opening stanza.
The tie went to the breather with the scoreboard reading just 2-0.
If there is an area Mwaruwari should hammer on to stand a chance of dominating proceedings in the league, then it should be finishing.
"I am happy but not totally carried away by this win. We need to get these results every week, that is what we deserve really.
"But we still need to work on our finishing; those are some of the areas which we can easily downplay after a good win, but we have to look at those aspects," he said.
After the half-way mark, Ngezi kept on asking the questions, this time even harder and four minutes into the restart, Makuwa's magical moment arrived.
The home side won a corner kick on the right and he unleashed a swerving kick that deceived Tenax goalie Tatenda Chirimanyemba before nestling into the nets to effectively kill the contest.
Murimba sealed the rout with 12 minutes from time when he ripped through the Tenax defence before slicing in from the near post.
Tenax failed to come to the party and barely looked like a team which has been posting impressive results.
Their disappointed coach Shadreck Magurasave had no kind words for his players.
"We haven't played any worse team than Ngezi Platinum. This is a bad team that we played against; they are very poor in every respect, yet we lost concentration in critical areas.
"I am not happy with how my players defended," ranted Magurasave.
Teams:
Ngezi Platinum: Nelson Chadya, Tapiwa Sibanda, Qadr Amini, Ariel Makopa, Polite Moyo, Carlos Mavhurume, Wayne Makuva (Valentine Kadonzvo 90min) Denver Mukamba (Wellington Taderera 73min), Tinotenda Musariranwa (Delic Murimba 73 min), Takunda Benhura (Anelka Chivandire 84min, Bruno Mtigo (Marvellous Mukumba 84min)
Tenax: Tatenda Chirimanyemba, Dexter Marara, Carlos Musimwa, Tafadzwa Zhakata (Clarence Mbauya 66min) Lancelot Chakuamba, Simon Munemero (Malvern Dumbura 66 min), Irvine Gwenzi (Pritchard Masawi 78min), Aristole Manyamba (Wirimai Mukudo 88 min), Panashe Mtasa, Joel Munsaka (Elton Madzinga 66min) Takunda Mapara