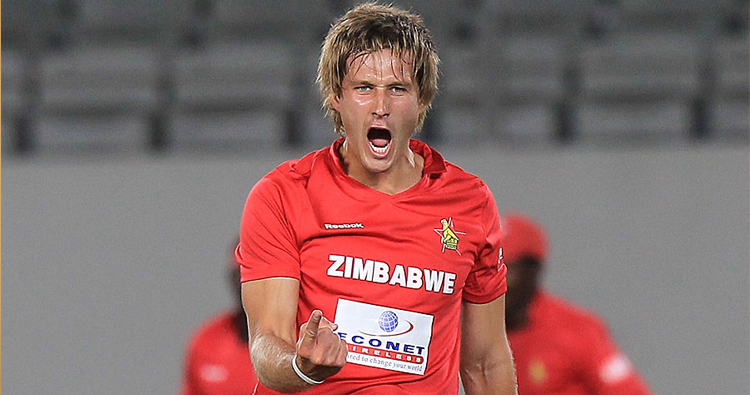 The Sunday Mail
Sports Reporters —
A HUGE cloud of uncertainty hovers over the Zimbabwe Cricket domestic season following yet another delay. It is the third time the starting dates have been moved, with the latest postponement allegedly being due to a combination of waterlogged pitches and outstanding contractual issues within some of the provinces.
Contacted for comment, Zimbabwe Cricket Development manager, Givemore Makoni, confirmed the delay, but said efforts are being made to ensure that the season does eventually start on Thursday.
"We have not cancelled, but rather postponed the start of the season," said Makoni.
"The reason behind this delay is due to a combination of waterlogged pitches which largely affected our club cricket games and a few contractual issues.
'We were supposed to use Masvingo, Old Hararians and Takashinga for some of the ZPL games, but some of these pitches were waterlogged and as such, games had to be pushed back.
"The other issue is that some of the provinces are late to submit their players' contracts to us, as negotiations are still in progress.
"We have since decided to give them a few extra days to iron out these issues.
"Games are then expected to start on Thursday, with the same fixtures applying,' he said.
Meanwhile, Midwest Rhinos will have the services of Kyle Jarvis and Brendon Taylor, who are on their county season break, in January.
Rhinos, the only team yet to win a title domestically, look to end that streak this season and head coach Robin Brown believes the two could play a big part in that plan.
"The hope is that they are available, and if so, their presence will benefit the younger players, like Tari (Musakanda) and Carl (Mumba), for whatever period they are with us," he said.
"The other players are very professional and understand what is required from them.
"A lot have been away on international duty during which they practiced and played long and hard," said Brown.
Jarvis and Taylor quit international cricket back in 2013 and 2015 respectively to try their luck in county cricket with Lancashire and Nottinghamshire.
However, Rhinos have since managed to entice the duo back to the province for the remainder of their time in Zimbabwe. The two are believed to have been offered contracts.
"They might play on earn as you play contract, but we are still in talks with the two just to make sure we finalise everything.
"The coach has been in contact with the two," said Midwest Rhinos Administrator Admire Marodza.
Brown confirmed communicating with the two, saying he expects them to join the team sometime next month.