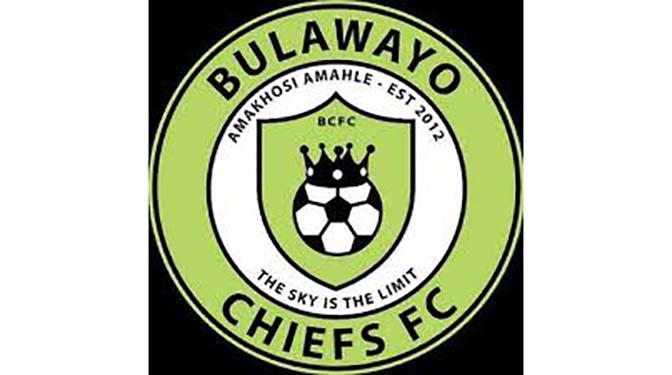 The Sunday Mail
Arthur Choga
THE 2018 Premier Soccer League season was not going well for Bulawayo Chiefs.
They were edging closer to relegation and results were just not coming.
On Twitter, however, they were racking up a following, winning marketing awards and being celebrated as a revelation.
Rival fans started throwing out the statement "ibhola alidlalwa ku Twitter" (Football is not played on Twitter).
Chiefs survived relegation on the final day of the season.
They subsequently made changes and now that supposedly derogatory statement is on merchandise such as adorning mugs, caps and t-shirts that they sell in their shop.
"We are always aware that football fans in general and those on social media are a very mixed cocktail of beliefs and emotional attachment. Ibhola alidlalwa ku Twitter was a subtle way of diluting those that fail to notice that social media is just social media and has little influence on the outcome of the game, so on social media we always keep things on the lighter side despite results on the pitch; even rivalry on Twitter gets diluted and we become one happy family without any boundaries or affiliations: Why? Because ibhola alidlalwa ku Twitter," said Chiefs in a statement.
Their levels of responsiveness need to be experienced to be believed.
The club responded to questions for this piece in minutes.
That agility in turning each situation into an opportunity has defined this young team.
Bulawayo Chiefs are only 10-years-old.
In football years, they are a baby, especially considering their neighbours Highlanders are closing in on a century and Dynamos are approaching 60.
I am a CAPS United fan, and this will help explain any future references to the Green Machine that may seem irrationally positive.
Bulawayo Chiefs also wear green.
Thereafter, the similarities between them and my beloved Makepekepe begin to end.
Chiefs are the flag-bearers for a new generation of football clubs in Zimbabwe.
They take themselves very seriously and while they present a fun-loving and ever-creative face on their digital platforms, the work that goes on away from the keyboard is transforming the local game.
Outside mining clubs and corporate-backed football teams, Chiefs have the most unique model in the league and are shaping up to be one of the most sustainable.
Sponsors love a good brand to partner with, a brand that is visible and can possibly generate a return on investment.
Clubs can learn from Chiefs' experience.
It is not always about attracting big crowds to the stadium.
Local football has lost that plot and it is a story for another day.
Chiefs have the potential to reach 78 000 people on their social media platforms, and that is a bigger crowd than any team is pulling in Zimbabwe right now.
It is bigger than a full National Sports Stadium. Dynamos — which commonly refers to its mythical "7 million" supporters — have 15 000 followers on Twitter.
Highlanders have over 51 000 followers.
Serial champions FC Platinum have just over 29 000, Chicken Inn have 43 500 followers and CAPS United have 40 500 followers.
The numbers are not restricted to the Premier League.
Golden Eagles have almost 19 000 followers and they play in Division One, where they are locked in a fierce rivalry with Simba Bhora from Shamva, who have built a beautiful stadium for themselves and are the pride of their community.
These numbers are capital once teams make up their minds to build on them.
Chiefs have not just taken the battle to Twitter, they have raised the stakes in the way they lay out their changing room ahead of matches.
This may seem like a small matter, but going to the next level requires paying attention to detail.
When they posted a picture of their dressing room before a match last season, the internet responded positively, and since then, more teams are taking the route of ensuring the changing room space is ideal for game preparedness.
The effort in making that space look as hospitable as some of the clubs are doing is impressive.
"Bulawayo Chiefs is a learning club. We love to learn and embrace what we believe is growth in our operations. We have tried by all means to up our standards to international levels and have been privileged to have an international coach like Nilton Terroso, who has done exceptionally well to teach us the levels observed internationally, and we try to adopt as much as possible. The philosophy that player welfare is very critical has been emphasised by Nilton and greatly embraced by the club. We have cut it in stone now."
Football is changing.
It is no longer business as usual, with people chasing gate-takings and clubs depending on a full stadium for revenue.
For a long time, football has done things its own way with the mantra "Ndezve kubhora" (It is the football way) serving as a means to mask incorrect ways of doing things.
Football is a multi-billion-dollar business globally and clubs need to begin treating it as such.
These local clubs are taking the game in a refreshing new direction and the rest of the sport needs to take note, adapt or an inevitable demise will follow as new teams take over.
*Feedback: [email protected]