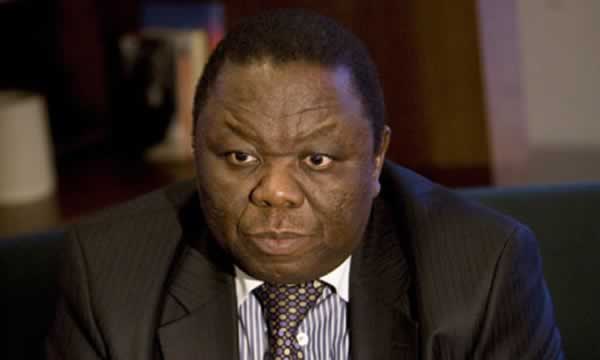 The Sunday Mail
Inasmuch as Tsvangirai is deemed a major stake in opposition politics of Zimbabwe, his entry into the grand coalition will ridicule and ill fate the cause of the merge.

If there is anyone who has had his chances and blown them unceremoniously, it has to be Morgan Tsvangirai. This "Tsvangirai" brand in politics resembles a tired horse, associated with a lot of drama in the race course.
At one point, the horse tried to mate publicly during a race, much to the disbelief of those who had pledged their faith in it. The mating appetite was recurring all the way resulting in poor performance during the race.
When President Mugabe was busy empowering women, Tsvangirai was tirelessly sending wrong messages altogether. Every individual has had their melodramatic scenes with love but to conjugate them with national politics is not just a blunder but stupidity of elephantine proportions.
Resultantly, the horse lost his track and went on a breaking spree of the rules of the tournament. The foolish horse could not partner with its co- partners to the extent of tripping, beating and disqualifying them from the race, only because they tried to overtake it.
The Tsvangirai drama is not new to Zimbabwe politics, to invite him to the coalition will only add an unnecessary comedy flair to politics, which will get us nowhere towards nation building.
If he could amass reasonable support why can't our new leaders in the coalition do the same? The coalition admissibly agrees that Tsvangirai is now weak at the hands of ZANU-PF, but blatantly crave for him to add the numbers and complement their strength.
The continued extension of invitations to Tsvangirai is mere importation of trouble to the dawning of a new political era. To pen down why Tsvangirai is an undesirable aspect, will be repetition and simply stating the obvious.
The MDC Renewal Team's keen interest to invite MDC-T leader Morgan Tsvangirai to be part of the coalition, although he would hold an office other than that of president, is suicidal.
What bedevils our generation is the desired continued use of the blunt tool no matter how many times it has failed to yield. The sooner had Tsvangirai realised that, the earlier he would have averted the splinter MDC Team.
Truth be told, by now it is public knowledge that Morgan Richard Tsvangirai is a political demagogue, specialised in agitating political situations at the expense of what he believes in.
To say the least, he is a tired brand, proven beyond reasonable doubt to be user unfriendly.
You just cannot deliver, Tsvangirai. Spare us the drama and pass on the baton stick.