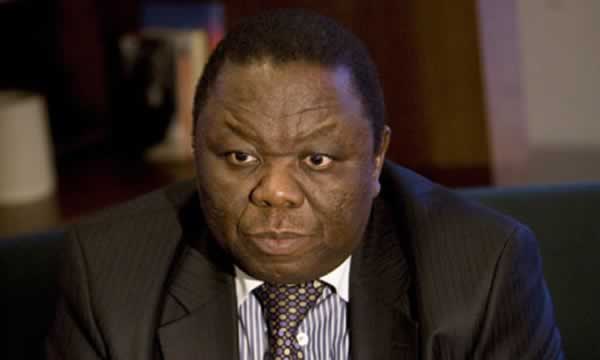 The Sunday Mail
Social and political commentators have criticised MDC leader Mr Morgan Tsvangirai for not having medical aid cover after it emerged that he fled the Trauma Centre and Hospital in Harare last week without settling his medical bills. Medical aid contributions are as low as US$10 per month and are generally affordable to many Zimbabweans. Commentators said the incident showed that Tsvangirai's personal affairs are not in order.
An official at the Trauma Centre told The Sunday Mail that the hospital accepts medical aid from different societies, but charges a US$2 000 fee on patients admitted on a cash basis.
Mr Tsvangirai's spokesperson could not be reached for comment yesterday.
University of Zimbabwe Department of Political Studies chairperson Dr Charity Manyeruke said: "If it is true that he does not have medical aid, then it is utterly shocking, but on the other hand it shows that he is finished as a leader.
"As a political leader, you are supposed to lead by example, but what he did by leaving the hospital without paying was tantamount to being a criminal. So in terms of political leadership, it shows he has nothing left at all.
"Perhaps he was not in the right frame of mind. In that case, it is understandable because he might not have known that he was going out of the hospital without paying."
Political analyst Mr Psychology Maziwisa said: "It is really very disturbing news coming from someone who calls himself a leader and who must take responsibility for everything he does.
"But then again this is Morgan Tsvangirai we are talking about; it's important to understand that this is not an isolated case. It is not the first time that Tsvangirai has run away from responsibility. When he impregnated a young Bulawayo girl not so long ago, he ran away from responsibility.
"He has blamed other people for his successive defeats to President Mugabe. Right now he is blaming Zanu-PF and the CIO for the problems within his party. So quite clearly we are dealing with what has become a way of life for Tsvangirai, a culture and a propensity to evade responsibility.
"The truth is that Tsvangirai has failed both as a politician and as a responsible citizen of this country. Imagine someone who was blowing thousands on cruise ship trips with girlfriends not having basic medical aid. It's absolutely shocking."
MDC secretary for international relations Mr Kurauone Chihwayi said Mr Tsvangirai should apologise to the hospital authorities.
"He should get himself medical aid cover as soon as possible and if he does not want to do so, he should learn to live within his means."