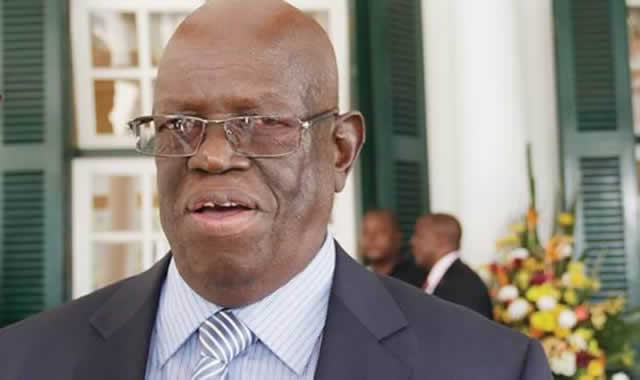 The Sunday Mail
Lovemore Dube in BULAWAYO
VIOLENCE has no place in modern sport and society, according to Highlanders benefactor Tshinga Dube.
His sentiments come in the wake of skirmishes that resulted in the abandonment of the high-profile Castle Lager Premier Soccer League match between Dynamos and Highlanders at Barbourfields Stadium on Sunday.
Violent scenes were also witnessed in the Barbourfields and Mzilikazi suburbs of Bulawayo after the match had been called off.
Police were forced to use tear smoke outside the stadium to disperse fans.
"In this day and age, we do not expect that kind of behaviour. We ought to be more human and remain united by sport, which is an important fibre of our everyday lives," said Dube.
He called upon Dynamos and Highlanders' supporters to be tolerant and respectful of one another. Dube noted with concern that songs with tribal connotations tend to incite ill-feelings among fans and needed to be banned in stadiums.
He also challenged match officials to be cognisant of the emotive nature of football, as their decisions have a bearing on the environment in the terraces.
"Stop the bad songs. There are many songs both teams' supporters can sing without insulting or demeaning others.
"Dynamos and Highlanders are very important to our country; they represent our united people and, hence, even match officials must know that their decisions need to be spot-on. Good officiating keeps fans happy and is good for the development of the game," he added.
The liberation war stalwart, whose association with Highlanders dates back to the 1950s before he joined the struggle in Zambia, believes the two teams' executives need to meet and look into why their matches have been plagued by crowd trouble.
He suggested that a joint statement from the clubs' leadership could help stop the orgy of violence that has become synonymous with the fixture.
"The Highlanders and Dynamos executives have to meet and talk about this problem and shake hands.
"They must lead the way. This needs a sober approach so that our people show each other love and respect at matches. Both teams must apologise to the sponsors. After all, it's just a game.
"My appeal is to referees to be impartial, interpret and apply rules equitably so that no team feels hard done by their decisions … as, at times, that is the source of violence at stadia," said Dube.
Football authorities, he added, must be allowed a chance to deal with the problems before people rush to make individual conclusions.
"Already, some parties have been subjected to kangaroo courts and judged before the PSL disciplinary committee sits.
"The interplanetary law of physics says if something will go wrong, it will go wrong any way. May be that is what happened; people came to watch their favourite teams and sport and then, boom, there was violence.
"Causes of the Sunday fiasco have to be investigated and corrective measures taken. This is beyond the two teams' control; people come as individuals."
Given the tough operating environment, Dube bemoaned the financial implications on the clubs that are set to be fined by the PSL.
Both Dynamos and Highlanders have been summoned to appear before the PSL disciplinary committee on September 26.
The two teams will likely be fined a minimum of US$1 250 each for pitch invasion by their fans. Despite their on-field troubles, Dube saluted the two giants' principal sponsor — Sakunda Holdings — for backing them "and helping to keep the league exciting".