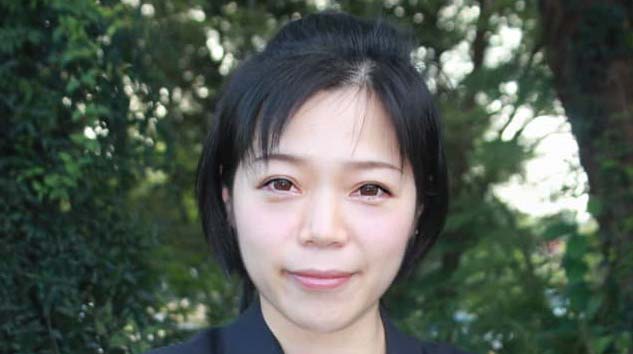 The Sunday Mail
LAST year, the Zimbabwe-China Traditional Chinese Medicine and Acupuncture Centre was opened at Parirenyatwa Group of Hospitals in Harare to offer Zimbabweans an affordable alternative to medical care during the Covid-19 pandemic. One of the Chinese doctors stationed at the centre is Dr Sun Shuang who was among  the first medical experts to attend to patients when Covid-19 broke out in China's Wuhan Province last year. Our reporter Debra Matabvu (DM) spoke to Dr Sun (SS) to share her experiences and how the Centre at Parirenyatwa has been assisting Zimbabwe in the fight against the pandemic.
**********
DM: May you please give us some background about yourself?
SS: I was born in 1987 in Hangzhou, the capital of Zhejiang Province in China. I graduated from Hunan University of Traditional Chinese Medicine (TCM) in 2012 as a master and began my career as a health worker and licensed TCM physician at that time. In 2018 I got my second Master's degree in Italy, at Siena University. I specialise in respiratory TCM and I am in charge of the Zimbabwe-China TCM and Acupuncture Centre. I am a member of the Chinese Medical Expert Team sent by the Chinese government to Zimbabwe last May.
DM: You were one of the doctors who was in Wuhan when Covid-19 broke out in China. Tell us about your experience during that time?
SS: I was a member of the first batch of the medical team sent to Wuhan when Covid-19 broke out. I worked at FangCang Shelter Hospital. Patients in the hospital that I worked in were all treated using TCM or TCM that was integrated with Western medicine. The outcome of treatment in my ward was very good. No case turned into severe or critical. There was no case of death, no case turned back to positive and there was also no infection of medical workers. The total cure rate was 99, 6 percent.
I worked long hours and also, I did shifts such as collecting samples for the PCR test.
Usually we collected 90-160 samples every time. When we were on duty we checked patients one by one, collating every result of blood tests, image examination and the PCR test result as well. Consultations were given immediately when there was a difficult case. Medication rehabilitation and psychotherapy were all available, even at the same time, if there was need. Patients were under 24-hour medical supervision. The working hours were so long that at times, we were not able to eat or drink.
In the beginning we also faced a shortage of PPEs but we were dedicated to our work because we were willing to sacrifice a lot to save lives. I see the dedication and sacrifice of the medical workers in Zimbabwe too and our purpose is always the same — to help and save our patients from the pandemic.
DM: May you please explain how TCM treatment works?
SS: TCM treatment is one of the highlights of the Chinese experience in treating Covid-19 cases. It showed a very good outcome, in terms of the success rate, in different cases in the whole country. Also many foreign patients tried it with good effects. For foreign countries, TCM offers another option to deal with some symptoms such as fever and coughing in Covid-19 treatments and other diseases. That is also why we established a TCM centre here and just as the Vice President of Zimbabwe (Dr Constantino Chiwenga) said; to improve the medical service and outcomes for patients is what we aim to do. Also we hope we can learn more about Zimbabwean traditional medicine.
DM: What lessons can Zimbabwe take on how China contained the pandemic?
SS: For a pandemic, treatment comes second while prevention comes first. This means that there is a need to control the origins of infection, to cut off the transmission and to protect vulnerable populations. We followed these principles very strictly and positively.
On the other hand I have seen big efforts from the Zimbabwean Government including the border control, lockdown policy as well as the highly ranked vaccine procurement programme. This is commendable and these measures explain why Zimbabwe is doing better than other African countries.
DM: Zimbabwe is currently administering Sinovac and Sinopharm vaccines which are from China. How effective are these Chinese vaccines against the Delta variant?
SS: The Delta variant is also new to China. However, it does not change the principle of prevention. According to the effect evaluation of the outcome of vaccination in local areas in China which is based on the study of Delta variant in Guangzhou this May, the protection effect from Chinese vaccines for asymptomatic cases stood at 63,2 percent for mild cases, 67,2 percent for moderate cases and 76,9 percent for severe cases. With more data being collected also from other areas and countries, those rates may change. Anyway the conclusion is obvious that Chinese vaccines do have a protection effect against the Delta variant.
There is a need to speed up the vaccination work, while accelerating development of new vaccines targeted at the Delta variant as the next step.
DM: Is there need to bolster the immunisation programme through a third dosage of vaccines?
SS: As we know there are three types of vaccines in China (virus inactivated vaccine-VERO cell, recombinant subunit vaccine-CHO cell, adenovirus vector vaccine), according to our experience only CHO cell type requires three dosages and other two types including VERO cell as Sinopharm and Sinovac. We don't have enough data to recommend the third dosage.
DM: As an expert, what is your advice to Zimbabwe on vaccination of children?
SS: Faced with the wide spreading of the Delta variant, it is inevitable that cases will also increase among children.
This means that plans also have to be made to vaccinate children. In China we have already gradually launched the vaccination for the population under 18-years-old and we began with the 14-17-year-old group with the other younger groups following in that sequence.
By the instruction of Sinovac, we can see it can be used on children above three-years-old. The vaccination method for children we use in China is the same as that for adults.