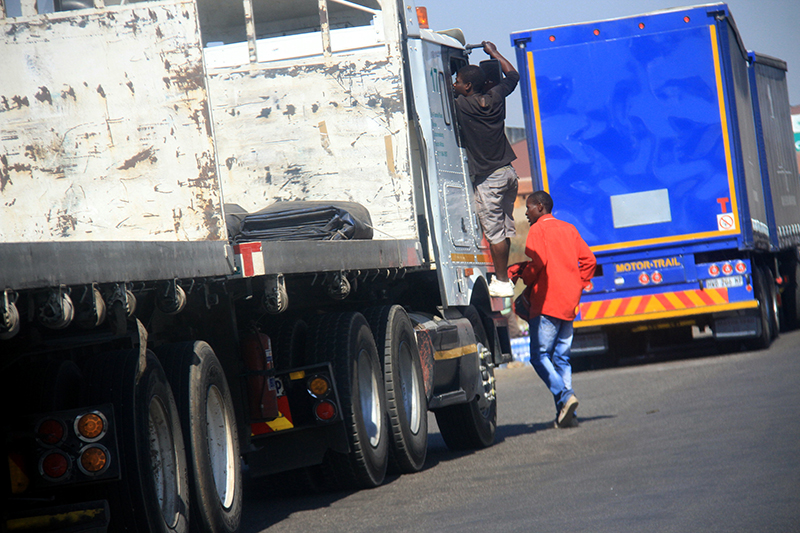 The Sunday Mail
Charity Musareva
Government has with immediate effect directed all cargo in transit to exit the country within five days, failure which it will be impounded.
This follows rampant smuggling of goods, especially, petroleum products, that are declared as in transit but are then offloaded in Zimbabwe without duty being paid for them.
The measure is part of a broad initiative that will require importers of commercial cargo to seek pre-clearance of their goods or risk prosecution.
Estimates show that Zimbabwe has been losing millions of dollars over the years in transit fraud, mostly via the Beitbridge ad Chirundu border posts.
According to Statutory Instrument 260 of 2018 gazetted last Friday, Government has amended the Customs and Excise (General) Regulations of 2001 as published in Statutory Instrument 154 of 2001. The effect is that from December 1, 2018 "any goods in transit shall be exported within three days or in the case of abnormal loads, five days of the date of entry or removal, failing which the goods shall be delivered to the custody of the (tax) authority within that period".
The regulations also compel bulk importers to clear their goods before they land in Zimbabwe. This is meant to ease congestion at ports of entry and facilitate thorough verification of goods.
"An importer or his or her agent who with effect from 1st December 2018, fails to lodge with the (Zimbabwe Revenue Authority) Commissioner (General's Office) the pre-clearance documents … shall be guilty of an offence and liable to a fine not exceeding level seven or to imprisonment for a period not exceeding six months or both such fine and such imprisonment."
President Emmerson Mnangagwa's Government has set out to plug revenue leakages and boost legitimate economic activities as part of the ease of doing business agenda.