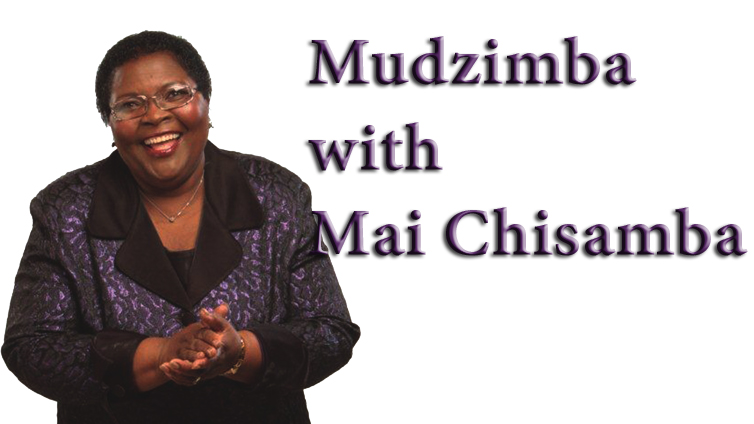 The Sunday Mail
My story is no different from that of many ladies who write to you. This is self-inflicted pain on my part.
I was friends with a guy and things got steamy. He asked me out and I accepted despite the fact that I was warned by people that the guy was a player.
I even confronted him and all he said was "they might be right or they might be wrong". I decided to give him the benefit of the doubt and my friends told me that I was digging my own grave.
As I write to, you the guy confessed yesterday that he was indeed seeing other people behind my back and flirting with other ladies. He has not pulled this stunt on me only but with his ex-fiancé. He even said he was involved with older women. Mai Chisamba, I was shocked but even my gut feeling told me that this guy was no good but I was still involved with him.
He used to contradict himself and would tell me one thing and do another; that should have raised alarm, but I purposely overlooked a lot of things. I think ignorance clouds my mind so much.
I feel I was the stupid one and should have just listened to my peers. I am a woman aged 22 who usually upholds her standards but this time I feel that I have failed. I prayed to God about it to show me a sign if I should be involved with this guy and I guess He told me through my friends – and I ignored them.
Right now I am in the middle of preparing for exams but after every split second I tend to think about how this guy treated me. He claims he came back into my life because he loves me and wants to be a better person. I am one person anotsamwa but forgives easily because when he was saying all his nonsense, one message continuously played in my mind yakaparidzwa ku church in July yaitaurwa kuti, "Iva mutongi ane tsitsi."
My mother continuously tells us to forgive those who wrong us. As a result I find it difficult not forgive people who wrong me. It is my weakness. I have forgiven him. All of a sudden I feel like I should just stick around and help him be a better person.
Kuregerera kwacho hakusi kwanyanya here nhai veduwe? I agreed to give him a second chance but I do not know if it is worth it. I cannot speak to anyone about it because they will all say I should have known better and I hardly make such stupid decisions. When it comes to guys I am usually a tough person asi apa ndikutoshaya kuti zvirikufamba sei. I know I am not the problem in this situation but I just cannot let him go, zvirikundinetsa Mai Chisamba.
I know my worth. Please help me I need to focus on my upcoming exams I cannot afford to fail. It is my final year.
Response
Your letter and attentiveness to messages taught in Church shows me that you have an idea about faith. God answers prayers and He does it in so many ways; you have to be in constant touch with Him to know when He speaks.
In your case he actually warned you not to fall for this guy through your friends. The common problem with most people in your generation is they think they are unique. They think bad and unfortunate things only happen to other people and not themselves.
Why on Earth would you fall for a player? Where is your pride? Where is such desperation coming from? Your issue is self-inflicted and very common. I warn people in every other communication that love triangles do not work. They are dirty, risky and very unnecessary. If you continue on this path you may end up with diseases like HIV and Aids or other STIs.
Put your house in order in terms of priority. Number one is your education but it seems you have forgotten this. Education is life and no one can ever take this away from you. Kudanana hakupere asi kunoda njere.
This guy has so many women around him, it is possible that he does not lose sleep over you at all and yet you are losing concentration over him. What a shame! Please do not misinterpret the Gospel; it is very noble to forgive but the same Gospel does not encourage stupidity.
If you know your worth, leave this womaniser alone and move on. Murume haabvutidzwane sezvinoita mapere achirwira bonzo. Keep your pride. You are young, beautiful and full of potential. You are better off alone than with such a lover.
Mind you, forgiving means you are no longer bitter with the person who wronged you. It does not mean you continue to put yourself in a position to be wronged again. Forgive this guy and forget about him. Focus on your education and think of your parents who are parting with their hard-earned dollars in these trying economic times. I would be happy to hear from you again.