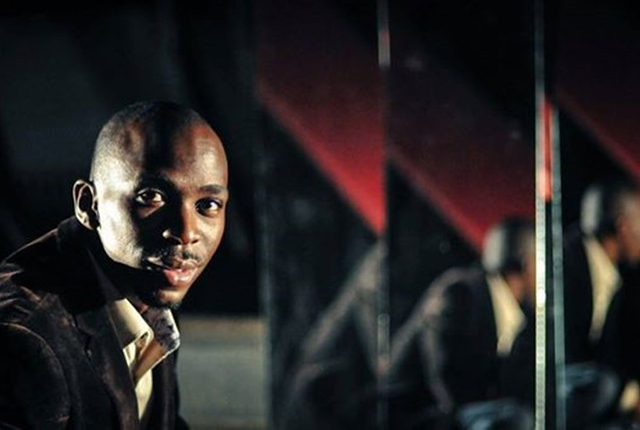 The Sunday Mail
Leisure Reporter—
"AFTER leaving radio, where I had worked for four years, I felt it was time to step out and finally launch what I have been planning for years, a legacy of my own in the media industry," said the brains behind brand new online television show "On The Menu", Tony G aka Anthony Mukanga.
Tony G, known by many as a former club DJ and music producer, continues to evolve in the world of communications as he has set up his own advertising and production company, Brainworx, which is set to change the game in how television shows are produced locally.
"I founded my own company Brainworx in March 2016 shortly after leaving ZiFM where I was a creative producer. My vision is to bring revolution to the local media production industry.
"Hence, with this company I want to change the game when it comes to production of television and radio content, bringing shows that shall breathe new life to our local HDTV stations coming soon and hopefully Zambezi Magic."
Tony G took time to explain more on his debut television production "On The Menu", which started showing online a fortnight ago.
"On The Menu is a show presented by Kuda Dzenga aka Lady K, which profiles different restaurants showing their themes, menus, and ambience. Each restaurant is required to prepare its special dish for the presenter to taste. Lady K also interviews the head chef, as well as give an overall review of the place and food she tasted.
"The show targets the ordinary Zimbabwean who loves eating out and experiencing different cuisines but feels limited because they do not know which restaurants to go to," he revealed.
Tony G added that they have other shows in the pipeline exploring different aspects such as talk shows, music shows, car shows, and movies.
On why they chose online first instead of just going directly to television stations he said, "The whole idea is to have our Facebook page as an online television platform where we shall webcast programming until such a time each show can be moved to television stations.
"Another reason is that for every new show we produce, we would like to test it out first on social media platforms, which have become the new go to place for content and entertainment.
"After running a full season on Facebook, we can then have statistics on who watches our show, where they are based, what they like or don't like about the show and how we can improve our product."
The determined Tony G said social media also helps to make people aware of the show's existence as opposed to just throwing it on a station, which will be already pushing other major shows.
"Social media is helping us build an audience and following for each show. Armed with numbers and data, we can then approach television stations with facts, not just sell dreams. Advertisers and companies are hungry for content, product placement and numbers is what they are looking for.
"Ultimately, Brainworx shall launch its own online TV (XTRIM TV) and with the help of local internet service providers (ISP's), we will be able to roll out set top boxes that are connected to the internet and monthly packages rolled out to access our channels. Other countries are already enjoying this technology.
"While social media might be a lucrative place to launch their product, the expense incurred by the viewer to watch the show online can be a hindrance since data is a bit expensive locally."
Tony defended their approach saying, "Our videos are short, 10 minutes at most. So people can play them using Facebook bundles, which are priced at fair rates by local ISPs. However, when we go to television stations, we will make them longer."
Though things seem rosy for Tony and his five-member team, they are also facing challenges.
"Equipment will always be a big challenge for local producers. We might have the creative ideas but without the right gadgets like black magic cameras, it will take us a bit more time to get the formats we need for HD channels.
"But we don't want to be crybabies, hence we are producing what we can with the little we have till we acquire the big gadgets one day."
Brainworx has also managed to get advertisers for their debut production, something rare to find in Zimbabwe, especially for online content, which is still being tested.
"As I highlighted earlier, Brainworx also has an advertising section, which produces radio and television commercials for a number of clients.
"So it was not so hard to get them to support our initiative and we hope other advertisers will come on board too."