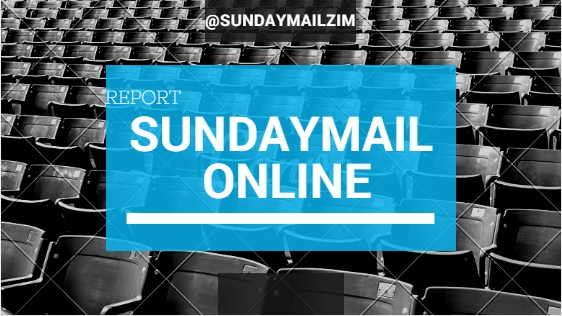 The Sunday Mail
Norah Spie The Perfect Mindset
I spent two weeks in Dar-Es-Salaam end of last year. It was a very interesting time for me as I had to quickly learn about their media policies, culture and the dynamics in their diverse society so I could work on a media strategy I had been hired to do.
Tanzania was one of the few African countries I had not been to so I was excited about the trip. I had not anticipated the language barrier that I faced as I had assumed they all spoke some English. One evening at a seaside restaurant, I asked the waiter for a receipt and he said, "Oh you want the Magufuli receipt".
At first I thought he has misunderstood. Why would he call a simple dinner receipt a 'Magufuli receipt'? When the restaurant manager who happened to be Zimbabwean came to check if I had been happy with service, we were both happy to have a 'Shona moment'.
I then asked him why the waiter called it a 'Magufuli receipt'. He explained that Tanzania had recently introduced a fiscal policy and every outlet needed to use a fiscal cash register and issue a fiscal receipt which was now affectionately referred to as the 'Magufuli receipt'.
This is one of the many changes that the Tanzanian President, John Pombe Joseph Magufuli implemented upon taking the country's highest office. What amazed me was that they considered it 'his' system opposed to just a 'new system'.
I got curious and made it a point to find out more about his policy changes since taking power in October 2015. What was so different about this particular President? A seemingly simple guy from Chato, a district from North-western Tanzania, Magufuli is loved by majority of his people, especially the rural folks.
He was a cabinet minister since 1995, in charge of various portfolios. I understand it is during this time that he devoted his energy to fighting corruption. From the very first day he took office as President, he started an anti-corruption drive.
His intolerance to corruption, litter and mismanagement earned him the nickname 'The Bulldozer'.
One of the first things he did was to cancel Independence Day celebrations which were often marked by big spending by top government officials and in its place, declared the day should be spent on street-cleaning to improve sanitation. He was seen joining citizens in the cleaning exercise.
Due to overcrowding and excess litter plus the humid weather, a city like Dar Es Salaam is prone to cholera, typhoid outbreaks as well as other waterborne diseases and of course malaria. There is no mosquito that is as determined to blood suck as those found in Tanzania!
The Bulldozer also reduced by 90%, the budget of the state dinner that usually marks the opening of parliament and ordered the money saved to be used in hospitals and roadworks across Tanzania.
He did not stop there! He also cancelled foreign travel for officials and banned the purchase of first-class air tickets. I understand his security team battled to convince him that the President, deputy President and the Prime Minister needed to remain in first class.
He was just getting started and these moves increased his popularity among the masses and created enemies with some of his fellow party and government colleagues who were accustomed to over spending. Hold on, do not day dream…
Magufuli continued on his 'no nonsense' approach and ordered that all government meetings and workshops be held in government buildings rather than expensive hotels. He even went as far as reducing a delegation of 50 people set to tour Commonwealth countries to just four!
My personal favourite was when he merged ministries and got rid of 11 of them in a bid to have a thinner and more effective cabinet. Just when I was getting to really like this guy, I learnt from media colleagues that on the flip side, he had put journalists in a corner.
He felt media had caused unnecessary conflict during the campaign period of the 2015 general elections. He wanted to 'deal' with them. I wonder if received that advice from his friend T.B Joshua? The coolest move was when he visited the finance ministry and caught a lot of the workers slumbering. What would Magufuli do? This is the question every Tanzanian either jokes about or actually considers before taking any action.
His approval ratings are at a high of 96%. Sceptics had predicted that he would fall on the wayside but he seems to continue with his mission to straighten out Tanzania.
Hold on before we totally get excited, does Magufuli have a split personality? Or does he just have a deep distaste for media? Over 10 people have so far been arrested for insulting The Bulldozer on social media. A number of radio stations have been shut down since he took over. He also banned live broadcast of parliament sessions which the Tanzanians used to enjoy and no more street protests, if you want something to do, pick litter!
Is he taking two steps forwards and one step back? The feeling I got during my 2 weeks in Tanzania was that the locals themselves did not really complain too much about the clampdown on media but it was more of the international community. The locals did acknowledge hostility towards media but they appreciated his efforts in getting Tanzania back on the tracks again. They feel the real bread and butter issues are being addressed.
The Bulldozer was nominated for the Forbes African of the Year 2016 so some parts of the international community appreciate his efforts. We continue to follow his bulldozing missions and a better and improved Tanzania is good for us all!
Norah Spie is author, journalist and communications consultant. She writes in her personal capacity and can be reached viaemail :[email protected] or Twitter : @norahspie