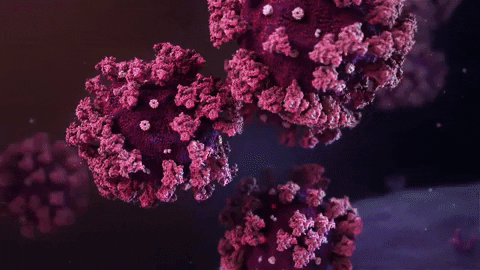 The Sunday Mail
Veronica Gwaze
ON three occasions, Chenai Siamchembu cheated death and survived serious bouts of the coronavirus.
Reflecting on her excruciatingly painful ordeal makes her shed a tear or two.
Dealing with stigma from the community and relatives did not make things any easier.
Her husband, Nathan Tembo, was so traumatised by the stigma that he initially was reluctant to let his wife share her experiences with The Sunday Mail Society.
He, however, later relented.
Siamchembu — a receptionist at a local private clinic — tested positive for Covid-19 for the first time on July 21, 2020.
"It had been two days since I was not feeling well, although at first I suspected an ordinary flu," said the 30-year-old mother of two.
"However, on the night of July 20, things got out of hand; I was sweating profusely, battling to breathe and had chest pains, which prompted me to get checked early on the fateful Tuesday morning."
After a series of random tests, it was confirmed that she had the virus.
Panicking and with little understanding of the virus, she had to go into isolation at home.
She recalls this was her worst moment as she had to stay away from her equally confused husband and two daughters (seven and four).
Keeping herself locked away in a room where she only got food through the window — her plates and cutlery could not be mixed with those that were being used by the rest of the family — confused her young children.
On several occasions, the children came crying and knocked on her door, which was emotionally draining for her.
Her nonplussed maid also quit in a huff.
However, as fate would have it, inter-city travel was restricted owing to the lockdown, and she could not leave, which fortunately bought Siamchembu time to enlighten and convince her to stay.
"It felt like psychological torture, a lot of unfriendly messages were making rounds on social media . . . it was a rough time," she recalls.
"To do away with the unbearable pressure and stress, my husband suggested that we video call just to make me and even the kids feel better, so we would do so often and it changed everything.
"My hope was renewed and I looked forward to recovery. I would open windows daily for fresh air, eat a lot of fruits and I also started researching as much as I could about the virus."
Fourteen days later, she went back for review and was cleared.
However, her worst days were yet to come.
When she thought she was ready to mingle, some relatives and neighbours started avoiding her at all cost.
Some actually believed that Covid-19 was demonic and, therefore, Siamchembu was being haunted by an evil spirit.
"People would gossip, others would deliberately avoid me and I did not understand why until someone opened up to me, and I was devastated," she reminisces.
Fast forward to January 2021, she tested positive again.
This time, it was just after the festive holidays and she had spent days with her two sisters who had returned from South Africa.
Ironically, they had both tested negative upon their return, although they had not been quarantined.
This time around, the symptoms were almost like during her first battle with the virus, but she did not have challenges breathing.
Unfazed, she was not quick to suspect Covid-19.
Like many others, she somehow believed a person cannot catch the virus more than once.
"I felt confused; in fact, I was taken aback, asking myself if I was doing anything wrong in terms of observing guidelines, that is when I realised that with Covid-19 you can never be too sure or trust anyone," she said.
While self-isolating, she took medication such as zinc and vitamin tablets.
However, a number of people close to her also fell sick; worse, others even succumbed.
She recalls how she sometimes dreaded going to sleep as she feared not making it the following morning.
"It was not easy, I would feel low, a lot of anxiety, panic attacks, but despite all that, I needed to focus on the positives for the sake of my husband and children," she said.
In May, she got the opportunity to get vaccinated at Wilkins Infectious Diseases Hospital.
Unfortunately, she let down her guard in the false belief that chances of ever contracting the virus again were very slim.
It backfired.
In December, she started feeling mild muscle pains, headache and fever.
After the regular tests that always came back negative, getting infected by Covid-19 was the last thing she expected.
"This time, the first thing that came to my mind was that I might indeed be cursed. I deliberately could not call my husband, but just proceeded straight home," she said.
"We got home at the same time and he noticed something was wrong . . . I went into isolation although a lot of questions went through my mind."
That same day, her husband also went on to get tested and  it came back positive.
He duly joined his wife in isolation.
For Tembo, isolation was, to an extent, a blessing in disguise.
"We would video call our kids through the maid. We spent a lot of time talking and we bonded as a family," he said.
"My wife felt that spiritually, something was not right with her so I had to be there for her. We learnt to pray together.
"Sometimes we would go out in the dead of the night to catch some fresh air. In the mornings, we would exercise . . . we would chat, laugh and watch movies and it felt easy.
"However, the community is quick to judge people, some are now saying we are HIV positive (and) that is why Covid-19 is our perennial visitor.
''That is why I did not want to share this story with the world because it may negatively affect my children as well."