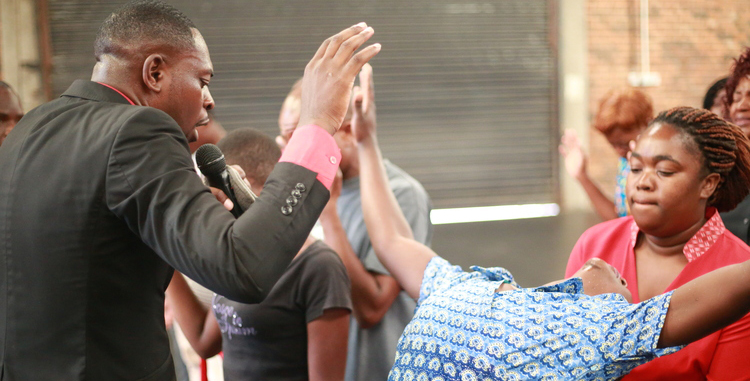 The Sunday Mail
THOUSANDS of Christians are expected to throng the Premier Tobacco Auction Floor Hall in Harare tomorrow for the second edition of Life Giving Spirit International Ministries (LGSIM) Exodus Revival Conference.
The week-long conference will be led by LGSIM founder Prophet Lazarus Mashavave who is also a spiritual son to United Family International Church (UFIC) leader Prophet Emmanuel Makandiwa.
Prophet Mashavave said the conference will be held under the theme "Possessing the Promises" and will start at 5pm at 334 Affirmative Way, Willowvale, Harare.
Everyone is invited and attendance is free of charge.
"People should come anticipating or expecting breakthroughs in all areas of their lives and other historic miracles," said the prophet.
Besides miracles, Prophet Mashavave said he will be teaching on different subjects and experiences being encountered by Christians in their daily lives.
"Marriages will be restored, businesses will come to life and all ailments will be healed," he added.
The man of God said the week-long healing and deliverance conference will be epic.
"The major highlights of the conference are going to be miracles, signs and wonders from God. The gathering will also bring together anointed worshippers from LGSIM who will set the atmosphere for miracles throughout the conference.
"We encourage you to bring the most desperate need situations. What the doctors have condemned our God will deal with it. He is the one who said in Matthew 11:28, 'Come to me, all you who are weary and burdened, and I will give you rest.'
"The lame will walk, the deaf will hear, the blind will see, the tumours will disappear as multitudes are saved and set free by the power of God."
Prophet Mashavave who has been in the ministry for more than 10 years said he has traversed the country doing God's work.
"God chose me to do his work to all nations that is why he enabled me to serve in all the five-fold ministry offices, which are the offices of apostle, prophet, healer, evangelist and pastor.
"These offices enable me to conquer spiritual territories and dethrone demonic princes and their principalities everywhere and anywhere," he said.
Prophet Mashavave promised those who will attend permanent miracles and deliverance.
"There will be deliverance from abuse, healing from rejection, healing from suicide and deliverance from ancestral curses.
"God will also deliver his people from occult, witchcraft, sexual perversion, pornography, violence, infirmity, depression, grief, trauma, fear and so on.
Of late people have been flocking to LGSIM where many have testified.
Recently, a young boy born deaf and mute heard and repeated words for the first time in his life during a deliverance service with Prophet Mashavave.
In another miracle, a young lady who has been missing her menstruation cycle was delivered and immediately she resumed her periods.
This is without mentioning several elderly people who throng (LGSIM) church services every Sunday seeking healing from leg and back pains.
Last month, a middle aged lady was delivered from the marine spirits at a church service.
"I stayed for two years under water and when I come out I was possessed with the marine spirits, I was invited to see the man of God, Prophet Mashavave and upon seeing him I manifested and that is how I got my deliverance."
LGSIM is located at Premier Tobacco Auction Floor, 334 Affirmative way, Willowvale, Harare, near Highglen Road and Willowvale Robots.
Contact: +263772615181, +263772672828 and +263774184651