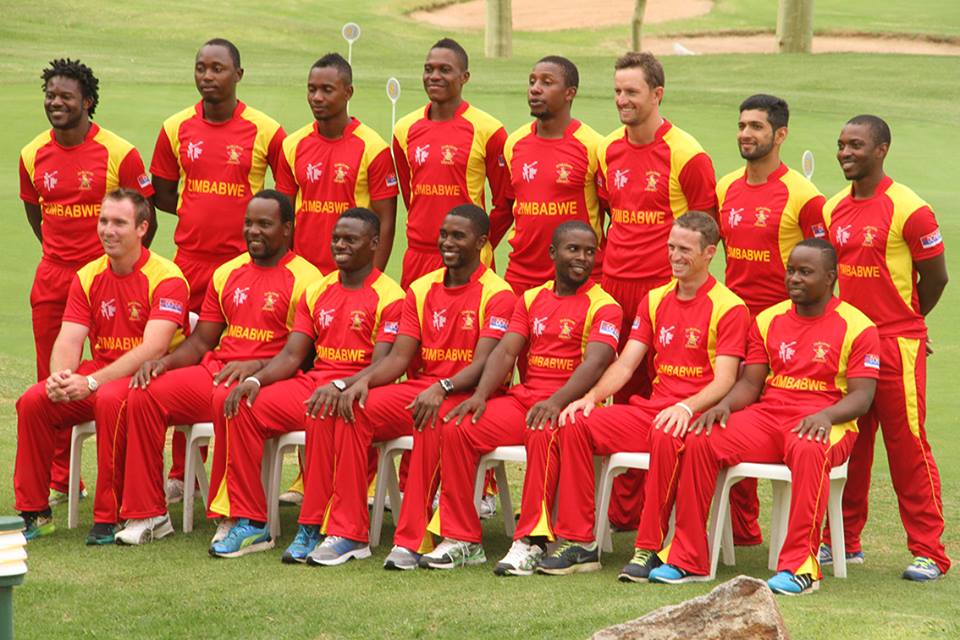 The Sunday Mail
Tavengwa Mukuhlani
It's not like we are starting Zimbabwe Cricket all over again.
There is obviously some good work that has been done already and I pledge to continue implementing what is on the ground, what the previous administration has been doing, that which we believe is good for the game.
That we won't change, but obviously this a new administration, we will have our on strategic view and direction. It may differ from what was on the ground and in some cases it may be the same.
Our cricket has to start from the age-group level, but everyone seemed too focused on the national team forgetting no-one is born a cricketer.
They start from somewhere.
So from the Under-13s, Zimbabwe Cricket will be actively involved, if we miss it there we have missed Under-19.
If we miss it at Under-19, we have missed the whole game. As for the national team, we may argue that this team is not performing well, but where did we come from?
We need to put a structure that ensures we get good quality players from Under-13, and desist from talking about development at national team level. Development starts at the school's level then club cricket and so and so on right up to the national team.
If you are not identifying cricketers at school- going age, then you are not going anywhere.
We also need to see functioning clubs.
We need to identify them at that young age and make sure that they are linked to a club, but what has been happening is that the Under- 13s are run by parents and these "active parents" only make sure that their kids are in the team.
Zimbabwe cricket is not very in touch worth its stake holders, we need to look at constitutional reform, much as we want to get the game to the people in terms of play, we need to get the game to the people in terms of governance.
We have a closed AGM, there are stake holders, we have schools, and we have the media and fans who want to come and contribute.
We need to open up our doors to all these groups, and be is a position to listen to them and also have them listen to us. This process can only happen, if we interface.
We need to get to functional provincial structures.
They are not there only to vote at AGMs but also to help run cricket.
I won't be surprised to hear that some of these provinces don't even have a bank account.
Anyone willing and prepared to give time to the game, we should be compelled to listen to them and have them come onboard and assist us.
We are doing this for the pride of the nation and national is made up of people.
On the subject of racism, it's sad that we still talk about it when it should actually be a thing of the past.
There are traces of racism; we have blacks who are racist and also whites who are still racist.
That's a fact.
Both groups want to take control of the game, speaking correctly simply to be acceptable but then acting the complete the opposite.
Sadly this has been the case within Zimbabwe Cricket, you find people who will tell you everything that's need to be done it terms of development, but if you give him an opportunity to select a team he will do the opposite.
I have interviewed several foreign coaches who have all come and said we have good players, as good as anyone else, during interviews.
That's sweet music to our ears, but what has been the result.
No performance, so there are two things here, either the players are not good enough, and we are being lied to, or the coaches are not good enough and only tell us what they think we want to hear.
The solution is very simple, if you promise us a product, you must deliver.
If you don't, then you have to give us an explanation. If we differ, then we go separate ways.
That's the message we have heard from selectors and convenors, that there are players, but we still continue to fail.
I have not been elected to come in and fire or hire, we have been elected to come and administer.
I have been elected to make decisions and pledge to just that.
There is no need to panic, everyone is safe, but as i said there are just parameters that we have to put for each other.
If you tell us there are kids out there playing good cricket, we want to see them and if we don't and it's your area then you have failed.
I don't expect miracles during the Pakistan tour, but we need to see improvements in terms of structures and our operations.
Zimbabwe Cricket has never been at war with anyone, we have always been open to tour anyone who is willing to host us.
We are always ready to host anyone who is willing to tour us.
This will continue and obviously the relationship with the Asian block has been fundamental and we will continue to strengthen those relationships.
They have been our best friends; supporting us even during the harshest of times.
Relationships that were created by Peter Chingoka many years ago, we will strive to maintain.
We are looking forward to better rankings, a well prepared World Cup campaign and most importantly outright qualification.
The newly-elected Zimbabwe Cricket chairman Tavengwa Mukuhlani was speaking to The Sunday Mail's Brighton Zhawi in Harare on August 21, 2015.