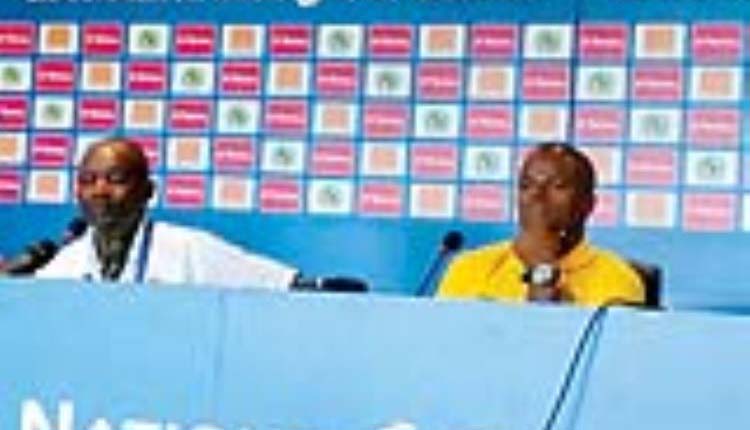 The Sunday Mail
Mugove Chigada in FRANCEVILLE, Gabon
THE Warriors are in a bullish mood ahead of their Africa Cup of Nations opener against Algeria tonight with coach Kallisto Pasuwa and skipper Willard Katsande exuding tonnes of confidence when they faced the media here yesterday. The match at Stade de Franceville kicks off at 6 pm. Morale in camp remained high even though the team was yet to receive their playing kit from sports manufacturer Mafro by the time this publication went to bed.As they faced the media in a traditional pre-match conference yesterday afternoon, both Pasuwa and Katsande insisted that the Warriors will not read much into the Desert Foxes' star studded line up.
"Our team is young and energetic and capable of upsetting any team that comes our way. We are preparing to play against Algeria and not Riyadh Mahrez," said Katsande as he answered questions with both wit and confidence.
The skipper added: "We know exactly what we are capable of as a team and the guys are ready. You will then see what we are capable of."
Algeria gaffer Georges Leekens had sought to play the mind games, backtracking on his earlier statements that his team was weary of the Warriors.
"We are not worried about Zimbabwe. If we play to our ability, we will definitely win," said the Belgian.
As he hit back Pasuwa said: "We accept the underdogs tag but you must appreciate that we won our (qualification) group." The Warriors gaffer has been preaching the gospel of balance in the build-up to this tournament.
"Football is also about defending. You defend as much as you attack. We are going there as underdogs. But again we need to give ourselves a chance in terms of going forward. "We have to work on that, also in terms of winning ball possession in time."
At the press briefing yesterday, Pasuwa also insisted that the absence of suspended midfielder Marvelous Nakamba would not affect the team.
"Yes, Nakamba was a key player for us in the qualification campaign. But we have other players that can replace him. That is why we carried 23 players," he said.
The Warriors gaffer revealed that he has told talisman Khama Billiat and Knowledge Musona to play without pressure.
"Khama was recognised in Africa and he is one of our best players. But I told him to play his normal game. "Musona is one of them, he is in the same situation. They don't have to play with pressure. This is their chance to also impress and play at those higher leagues."
Asked if he had done enough homework on Algeria's high profile players Pasuwa said, "That is the duty of the coach and we know what we are up against."
Meanwhile, left back Onismo Bhasera warns that the Algerian battle is not for the faint-hearted. On paper there is a massive gulf in class between the two teams but Bhasera reckons Zimbabwe have what it takes to cause a shocker.
"When we look at their team sheet they are strong in many ways but we are just going to concentrate on our game," he said. "The coach is going to decide who he is going to play and in what way. Those on the bench will support. We are not really worried about them."
Afcon Fixtures
Today
Group B
Algeria v Zimbabwe 6PM
Tunisia v Senegal 9PM
Tomorrow
Group C
Cote d'Ivoire v Togo 6PM
Congo DR v Morocco 9PM