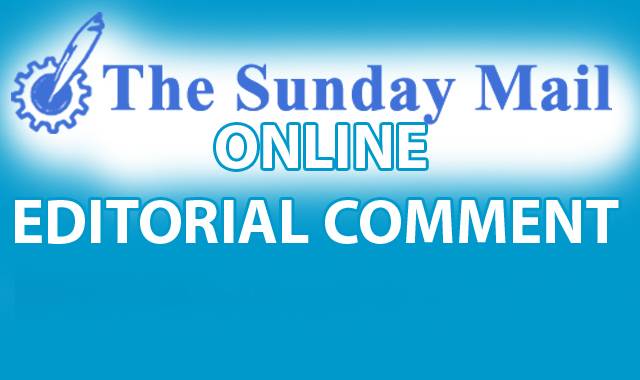 The Sunday Mail
At the Zimbabwe Trade and Investment Conference in Harare on Friday, the Minister of Foreign Affairs and International Trade Dr Sibusiso Busi Moyo tackled the issue of Government's 100-day targets.
The targets were the result of President Emmerson Mnangagwa's first meeting with his Cabinet on December 5, 2017; a meeting at which the Head of State and Government said he expected his ministers to think outside the box and come up with priority projects that bring about positive socio-economic changes within the shortest possible period.
It is in that context that we speak today of "100-day plans".
The phrase is both a literal expression of achieving quick wins within roughly a quarter of a year, and more importantly a metaphorical expression of creating a cycle of project implementation that goes beyond actual calendar days.
After all, if the 100 days were about calendar days, would this mean a minister who achieves project implementation after 30 days can sit back and wait another 70 days before tackling the next item on the agenda?
Which is what Dr Moyo was speaking to at the Zimbabwe Trade and Investment Conference.
In part, he said, "… According to His Excellency, the 100 days is a management tool to ensure that ministers are accountable for their performance and that ministers can always account for what they have achieved and for what they have not achieved … And I can assure you that when you start at minus five, it takes time to get to one."
This echoed what Presidential Spokesperson and Secretary for Information, Media and Broadcasting Services Mr George Charamba said in a radio interview on January 14, 2018.
In that instance, Mr Charamba said: "First of all, it is an American concept which we have imported into our own politics, but one which doesn't take into account the realities that are obtaining in our own situation.
"… if Zimbabweans are counting days hoping for real, measurable, concrete, material changes in their lives within 100 calendar days, then we are likely to meet a crisis of expectation which may not in fact be validated through scientific reckoning.
"… From worst we get to worse, from worse, hopefully we get to bad, and from bad we get to zero, and from zero then we begin to crawl up."
In short, this means Zimbabweans must not expect a magical turnaround in their socio-economic fortunes in 100 days.
Rather, all shoulders should be put to the wheel so that incremental gains create the gravitas for real economic growth and development that can be measured on the basis of improved livelihoods.
It is about creating a domino effect, where successful implementation of one project feeds implementation of another so that we start registering gains that result in exponential growth of our economic base.
As such, it does not matter if the "100 days" end today, tomorrow or in April.
What matters is this country coming up with measurable economic victories that put food on tables, clothes on backs, roofs over heads, medicines in clinics and hospitals, and withdrawable salaries in bank accounts.
This means the Office of the President must be diligent in monitoring the activities of ministers, and it is good that Information Acting Minister Ambassador Simon Khaya Moyo has promised to make public the "end of term report" on what has happened since the December 5, 2017 Cabinet meeting.
There should be accountability, with ministers — as Dr Moyo has said – being able to tell Zimbabweans where they have succeeded and where they have failed.
More importantly, that "end of term report" must itself be a tool with which we can create the momentum we need to turnaround the economy.
It should not just be about firing ministers, but coming up with strategies to counter whatever failures will have been encountered in the first 100 days so that the next 100 days bring better results.
In that way, a cycle of continuously improving performance will be realised in the quickest possible time.
That said, we will reiterate that building Zimbabwe's economy is not a job for President Mnangagwa and his team alone.
Government's role is to create the right conditions for enterprise to flourish, and in turn the people must apply themselves fully to improving our circumstances.
Zimbabwe is in urgent need of an honest day's work from every citizen and not cynicism that inspires lethargy and detracts attention from the things we all should be doing every single day and not just for 100 days.
The first 100 days, the next 100 days, and the years thereafter are everyone's child.