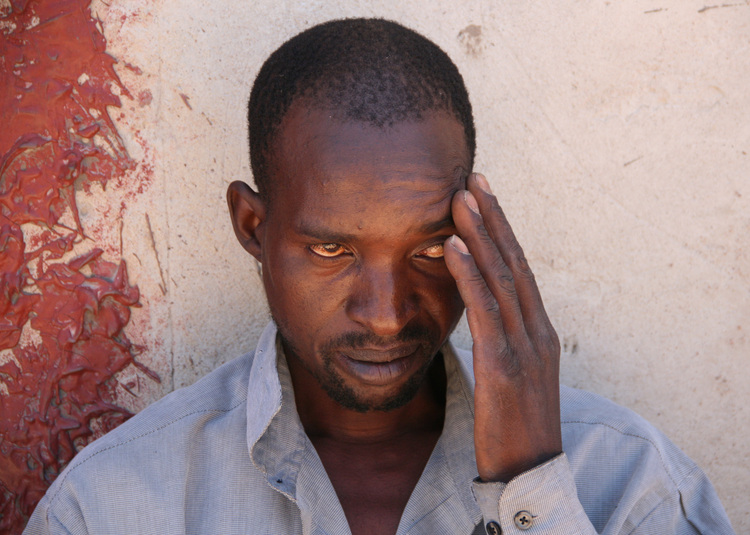 The Sunday Mail
Tendai Chara
Mr Innocent Gunura (38) was 12-years-old when a Nhamburo bus, in which he was a passenger, burst a tyre, plunged off the Chivake River Bridge and landed on its roof on the dry river bed.
The accident claimed the lives of 78 people, among them Mr Gunura's mother and seven close family members.
Since the tragedy some 26 years ago, Mr Gunura is still puzzled by his miraculous escape.
The Chivake bus disaster claimed the lives of mostly farmers coming from Harare where they had gone to sell their produce.
The scene of the accident was the Chivake River, which is located a few kilometres before Murehwa Centre along the Harare-Nyamapanda Highway.
The death toll eclipsed what was then the worst accident in June 1982 when 61 farmers died when a bus plunged into the Dande River near Guruve.
President Mugabe declared the accident a national disaster and proclaimed two days of mourning.
Mr Gunura, of Saratoga Village near Murehwa in Mashonaland East, was the only child who survived the carnage.
Nine children lost their lives.
"Up to this day, I do not know why I was the only child that survived. There has to be an answer as to why God let me live. For the past 26 years, I have been asking myself that question," Mr Gunura said.
Mr Gunura's wife, Joyce Nyawasha, believes God had a purpose for saving her husband.
"He was the only boy in his family and God might have decided to spare him so that the lineage would not be severed.
As a gesture to show our gratitude, we are going to have as many children as possible," Mrs Nyawasha said.
The couple already has four children.
Mr Gunura was a Grade 6 pupil at Mutoko's Tarewa Primary School when the accident happened. He, however, does not recall how it happened.
"I don't want to lie. What I remember is that when I regained consciousness, I discovered that I was at Parirenyatwa Hospital. I was there for four months," Mr Gunura added.
Upon discharge, the young Gunura was shocked to discover he had been assumed dead and that a grave had actually been dug.
"Everyone thought I was dead and arrangements were being made to have me buried. Since the majority of my family members also died in the accident, no-one made any efforts to find me," said Mr Gunura.
The bus, which had a capacity to carry only 75 passengers, had 104 passengers on board.
Mr Gunura says memories of the fatal crash rush to his mind each time he passes the bridge and the graveyard where he was supposed to be buried.
"Sometimes I pass through the bridge and graveyard. A chill runs down my spine each time I pass through these places.
If there is a way to avoid these places, I would never set my foot near these places," added Mr Gunura.
The death of Mr Gunura's mother brought about untold suffering.
"My father had passed on the previous year and we were left without a parent.
The three of us then went on to live with our grandfather. I was forced to look after my younger siblings when I was also still a child," he added.
As compensation, the bus owners paid school fees and bought school uniforms for Mr Gunura up until he was in Form Two.
The accident, as unfortunate as it was, however, made Mr Gunura realise a childhood dream.
"Since I was a child, my dream was to one day meet President Mugabe. The President visited me when I was in hospital and I am really grateful for that. I think meeting the President contributed to my speedy recovery," he said.
Government, working with traditional leaders and churches, recently conducted a cleansing ceremony at the bridge. Mr Gunura, a practicing Christian, attended the ceremony.
As we move towards the feastive season, he called upon public transporters to desist from overloading and speeding.
The country's worst bus disaster is the Nyanga Bus Disaster in which 83 Regina Coeli Mission students and five members of staff died some 20 kilometres away from the school.