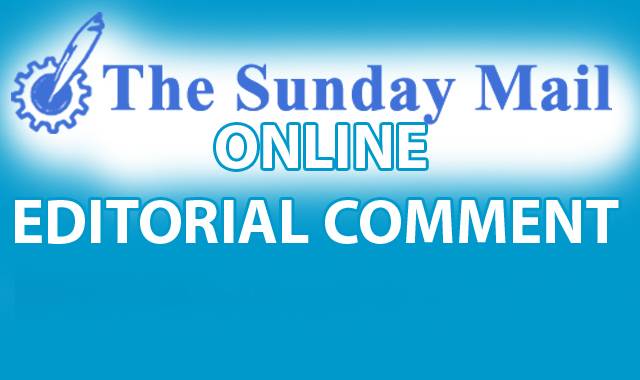 The Sunday Mail
The entire concept of elections is framed within laws and rules.
In our case, the overarching laws are the Constitution of Zimbabwe and the Electoral Act.
And these electoral legal standards, for those who may not be aware, are firmly couched within the letter and spirit of the SADC Principles and Guidelines Governing Democratic Elections.
When it comes to elections, the law comes first.
Zimbabwe Electoral Commission (ZEC) Chairperson Justice Priscilla Chigumba, being a well-rounded jurist, is aware of this.
She has kept the law at the centre of all preparations for the July 30, 2018 harmonised elections.
She has not been side-tracked by sideshows, she has not allowed personal sentiment to get in the way of the discharge of her onerous responsibility to deliver a free, fair and credible poll.
None of the attacks on ZEC and Justice Chigumba by just one of many 2018 poll participants have been anchored in law.
Rather, all the attacks by just one participant in the elections, in the form of the MDC-Alliance, have been premised on rabid sexism, illegality, violence and threats of violence, and unthinking posturing that can only bring grief by way of alienating voters and disenchanting observers.
Sexism, chauvinistic abuse and swift resort to violence have been the hallmarks of Nelson Chamisa's politics dating back to the time we all saw Evelyn Masaiti tearfully weep about his conduct on national television, through to the attempt to burn Thokozani Khupe alive at Morgan Tsvangirai's burial, up to the ugliness he and his goons visited on Justice Chigumba recently.
The law figures nowhere in the narratives. And this is quite strange considering that Chamisa and his henchmen in the personages of Tendai Biti and Welshman Ncube are oft-touted to be "legal gurus" by a pliant private media that cannot create well-thought propositions of their own.
This surely adds to the growing belief that the claim to being "legal gurus" is really an untested myth that is now being laid bare in the lead-up to July 30.
It is telling that the other 22 contestants in the 2018 Presidential race do not see the phantoms that Chamisa and company are seeing all around them.
The other 22 contestants — and indeed the vast majority of voters as seen in two surveys released last week — give no truck to the voodoo of mutating ballot papers and "Xs" that somehow drift from where they are placed to magically ensconce themselves next to President Emmerson Mnangagwa. These phantoms exist in the universe of Chamisa and his cohorts because these are phantoms they have created both for their own comfort come likely electoral disaster on July 30, and to sow the seeds for chaos after that watershed poll.
Others have posited that Biti and Ncube are egging Chamisa on because they are enjoying the show of a Chamisa rushing headlong into his own destruction.
They will not give him good advice for the simple reason that they want him to fail — nay, know he will fail.
They know that Chamisa does not have a party.
He dropped the legal challenge against Khupe over ownership of the MDC-T name and logo.
He leads a coalition and yet he himself has no party.
After the elections, he will be homeless. Biti and Ncube will return to their parties.
They may even have parliamentary seats. Chamisa could well have nothing.
This makes Chamisa an unwitting but extremely willing participant in his own destruction and the two older lawyers who claim to be his fellow principals in the alliance are cheering him right to the edge of the abyss and beyond.
But that is the opposition's problem and not a national one.
They can disregard their own constitutions, they can agree to beat each other into pulps. It is their choice.
What can be a national problem is when aspiring leaders have total disregard for the national Constitution and for laws.
When people are wilfully blind to reality and then try to transpose their ignorance to the nation and attempt to parlay it into public disorder, then we have a problem requiring a hefty and definitive response.
We are confident that the said response will come at the appropriate time and let no one cry foul for disregarding the law and attempting to derail the national reconciliation, renewed hope and optimism, and green shoots of stability and growth that we are seeing around us.
There shall be tears and gnashing of teeth for those who think illegality can be condoned.
There shall be relief for those long abused by a minority that equates democracy to anarchy.
The peace we enjoy now should stretch into perpetuity beyond the elections, and the planks the opposition are laying now for post-poll chaos must be brought crashing down hard around them.
After all, Chamisa is just one voter himself. His penchant for chaos cannot be placed above the will of more than five million other voters.
And indeed it cannot be placed above the National Constitution and Acts of Parliament.