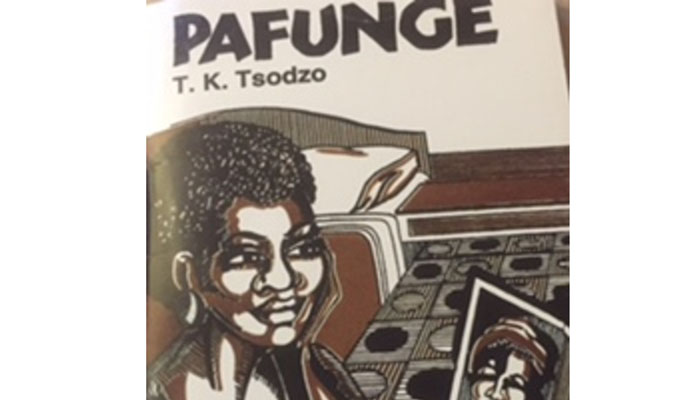 The Sunday Mail
"Emmerson Mnangagwa is not President to me. He is a friend. I don't need an appointment to see him. I just walk into his office and say, 'I have come to see Emmerson.'"
This is how respected author, academic, film-maker and farmer Dr Thompson Kumbirai Tsodzo describes his relationship with President Mnangagwa.
At his Marondera farm last Thursday, TK Tsodzo — famed for the novel "Pafunge" and secondary school series of Shona textbooks "Rurimi Rwamai" – said his relationship with President Mnangagwa dates back to the liberation struggle and when he was a teacher at St Augustine's High School in Manicaland.
Explaining how he got involved in the struggle, he said: "I was a respected teacher at the mission because my students would pass with high grades. So, no one ever suspected me of being involved in the liberation struggle.
"There was a hill on the Mozambican side that had some bushmen paintings and we would leave the school with a truckload of students dressed in uniform under the pretext of visiting those rock paintings.
"On the Mozambican side, the students going for military training would exchange their uniforms with trained guerillas and I would drive back to the school with the guerillas, now dressed in school uniform.
"On arrival at the school, the guerillas would go to their battlefronts and that routine would be repeated again and again. This went on for years and no one ever suspected anything."
He said after helping former President Robert Mugabe and his personal assistant, Cde Emmerson Mnangagwa, cross into Mozambique in 1975, interactions with them became more frequent in Mozambique given the errands he would run between St Augustine's and Tete and Chimoio.
"We were in constant touch during the liberation struggle and even after Independence when I was appointed Special Advisor to then President Mugabe. Oh, you should have seen how President Mnangagwa and I hugged each other at the Zanu-PF Extraordinary Congress.
"That was my first time to see him after he had assumed presidency. But nothing has changed between us. We are still the old friends we have always been."
As former presidential advisor, what word of advice does he have for his friend-turned-President?
"President Mnangagwa needs time. We cannot advise him as yet for we have not yet seen what he wants to do. Let us give him time and then we will see. But what I like is that he has said he wants to listen to people. That is a good starting point. He should be a good listener.
"And the advice that I will take to him, that is if I find myself having to advise him, will be what I would have heard from other people; not that I will be saying what I think or want, but what people have to say.
"In the meantime, though, I just want to remind President Mnangagwa that we have one President and that he should learn from the mistakes made by Mugabe. Zimbabwe has one President and that is him. His wife has to stay very much in the background.
"She must not compete with him for attention. The situation that they find themselves in today is like a football match. One is a striker and the other is a fullback.
"When the match starts, the fullback must not be seen all over the pitch, but maintain their position as a fullback."
On former President Mugabe, Dr Tsodzo said the liberation stalwart made the mistake of thrusting his missus into Zimbabwe's leadership.
"Zimbabwe is for everyone, and not just one family. But Cde Mugabe, probably (because of) advanced age, didn't listen to anyone anymore. That was his mistake."
Full interview in The Sunday Mail Society