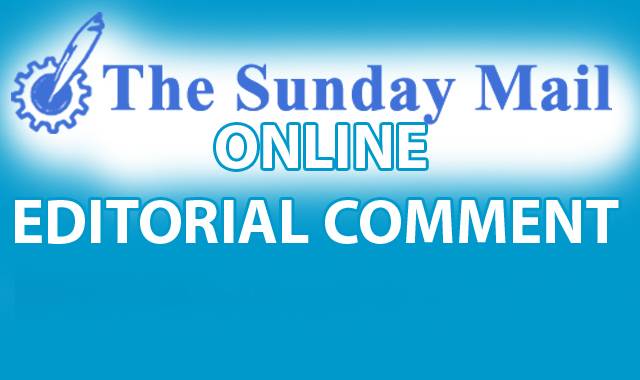 The Sunday Mail
Section 104 of the Constitution of Zimbabwe empowers the President of the Republic to appoint ministers and deputy ministers.
In particular, Section 104(3) says: "Ministers and deputy ministers are appointed from among Senators or Members of the National Assembly, but up to five, chosen for their professional skills and competence, may be appointed from outside Parliament."
And then Section 104(5) stipulates that, "Ministers and deputy ministers who are not Members of Parliament may sit and speak, but not vote, in the Senate or the National Assembly."
Bear with the constitutional references a little longer.
Section 119 (Role of Parliament) requires MPs to, among other things, ensure that the State and all its institutions and agencies at every level act "in the national interest".
Parliament itself is an institution of the State, and if it really wants to carry out its obligation of promoting the national interest, then it should seriously consider invoking Section 328 of the Constitution.
Section 328(9)(a) and (b) say two-thirds of the National Assembly and two-thirds of the Senate can amend the Constitution.
It is incumbent upon legislators to act in the national interest and amend Section 104 of the Constitution to empower the President to appoint more than five ministers and deputy ministers from outside Parliament.
Zanu-PF has secured a two-thirds majority in Parliament. The ruling party should use this great power the majority has bestowed on it, to usher in a structural realignment that empowers the President-elect to deliver on promises made during the campaign.
If the Second Republic is to deliver middle-income status by 2030, we cannot afford the regimental rigidity decreeing that just about all ministers be appointed from a frightfully small pool of people.
Let the President pick the best people for the job from among all qualified Zimbabweans. For too long we have had a situation where just about all ministries — including highly technical ones — are headed by politicians even where there are doubts as to their capacities.
The business of delivering a middle-income economy in 12 short years requires a wider and deeper pool of prospective portfolio heads than just Parliament. We all know that many brilliant people shy away from the rough and tumble of the political contestation associated with running for Parliament.
Should these brilliant minds also be excluded from serving the nation?
President Mnangagwa has expressed his own pleasure at the work two non-Parliamentarian ministers did in his prior administration, to wit Professor Amon Murwira (Higher Education) and Cde Winston Chitando (Mines).
There's no escaping that Prof Murwira is not cut from the traditional cloth whence our politicians have oft come. And it showed in his performance in Zanu-PF's primary elections.
So should Zimbabwe's public service be poorer because people like Prof Murwira may not know how to manoeuvre through bare-knuckles politics but know how to steer through an industrialisation agenda?
Existing constitutional provisions on appointment of ministers and their deputies keep us fumbling through a structural miasma not suited for service delivery.
Our most urgent need — contrary to what the opposition says — is not electoral reform or whatever mumbo jumbo happens to be the flavour of the month.
Our most urgent need is structural realignment that amends a public management system that serves to restrict the talent pool. The new crop of legislators would do well to learn from the executive system used in the United States.
The American equivalent of our ministers — secretaries — are by the president on the basis of political nous and technical acumen. US law has what they call "the Emoluments Clause".
It says, "No senator or representative shall, during the time for which he was elected, be appointed to any civil office under the authority of the United States, which shall have been created, or the emoluments whereof shall have been increased during such time; and no person holding any office under the United States, shall be a member of either house during his continuance in office".
In plain English, US law says that no legislator can hold any other office, including that of secretary/minister.
While addressing senior officials of the Communist Party of China during his visit to that country in April this year, President Mnangagwa said: "In my party we say if someone makes a slogan, we give him a post. That must be a thing of the past."
The next Parliament has the opportunity to actualise this.
Yes, we know it will be tough for MPs to willingly exclude themselves from the race to sit in Cabinet and revel in the prestige and perks a ministerial appointment comes with. But doing so would allow them to focus on their constituency and legislative work, which can only be good for all Zimbabweans.
Doing so would be the ultimate public service by our elected officials.