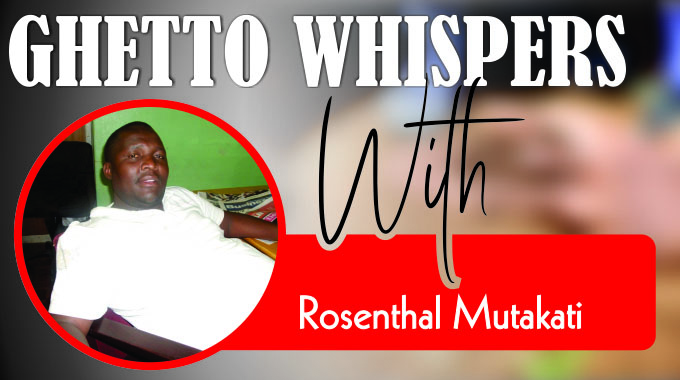 The Sunday Mail
I WALKED into a dingy bar in downtown Harare on a seemingly quiet Tuesday evening only to be greeted by hordes of merry-makers who were quaffing ice cold beers while tucking into generous portions of meat.
The bar was so full that it was immensely difficult to walk about.
In one corner was a gap-toothed foul-mouthed woman with more than a fair share of pimples who was selling food, while in the other was a lanky old-timer who was serving beers from a rusty freezer whose door frequently fell off each time he touched it.
A noisy group of men in overalls were playing a game of draughts while taking turns to drink opaque beer from a two-litre plastic calabash in yet another corner.
The sound of Tonga song "Kujatajata" was blurting from speakers at decibels that made it extremely difficult to start and maintain a decent conversation.
So loud was the music that people had to temporarily walk out each time they needed to discuss something serious.
Occasionally, the odd vendors who sell all manner of vehicle accessories, from batteries to spark plugs, invaded the dancefloor with a beer in hand and simulated Alick Macheso's   energetic dance moves.
Welcome to the end of the year, when people appear to be generally in a happy mood and have an irrepressible urge to spend.
Thieves have also gone into overdrive, as barely an hour passes without someone complaining about a missing cellphone, wallet and groceries.
Misunderstandings and fistfights have increased too. It is rare to walk into a place of merriment and come out without being offered a drink or two.
People seem to have high spending power, what with forex bonus payments already trickling in.
Women, eager to rein-in their free-spending husbands, are also largely seen on beerhall entrances demanding bank cards and excess cash for the good of their families.
Domestic violence cases have also shot up as couples argue over priorities.
"My brother, this is the time to be happy. You only have one life and if you do not enjoy or excite yourself, you will go to your grave with no story to tell.
"We were bogged down by the coronavirus for the greater part of the year and now that the situation has improved, what can stop us from being happy. Rega timbotetena dhora mwana wepasi," one guzzler told this writer.
"Kufa kwakauya mwana wamudhara. We need to do justice to these life pleasures while we still can because very soon we will be too old to be seen in bars," he continued.
Entertainment joints are now always full with people of all ages, shapes and sizes fighting to outdo each other to make merry.
Women of easy virtue are also in a hurry to make the most of the time at hand before the situation changes.
"Covid-19 made life extremely unbearable for people.
"We just used to sit at home doing nothing and now that the restrictions have been eased, we have to make sure we make as much money as possible in as little time as possible so that we survive.
"Bars were closed and we had nowhere to make money. This year's Christmas is going to be very memorable because we now have clients and people are not aware of what the future holds," said one lady of the night.
Married women, however, hold a different view.
"Traditionally, bonus payments come with a lot of pain.
"This is the time when some men start misbehaving because of the huge amounts that will be in their pockets.
"This is, however, the time they should start planning for the future, like paying school fees in advance and ensuring we have enough seed and fertiliser for crops.
"It is a known fact that people have to plan, so if you do not do so, you plan to fail. We need to put our heads together and ensure we make progress," an elderly woman, who identified herself as Chihera, said in Kuwadzana.
This view is unpopular with some men.
"Do what? Ah, this year I suffered a lot because of lockdowns and illnesses that came as a result of Covid-19.
"This is my time to be happy and not listen to people who purport to have vision," charged one elderly man.
As we go through the remainder of the year, this is surely the time to be responsible so that next year will not be as difficult.
Inotambika mughetto.