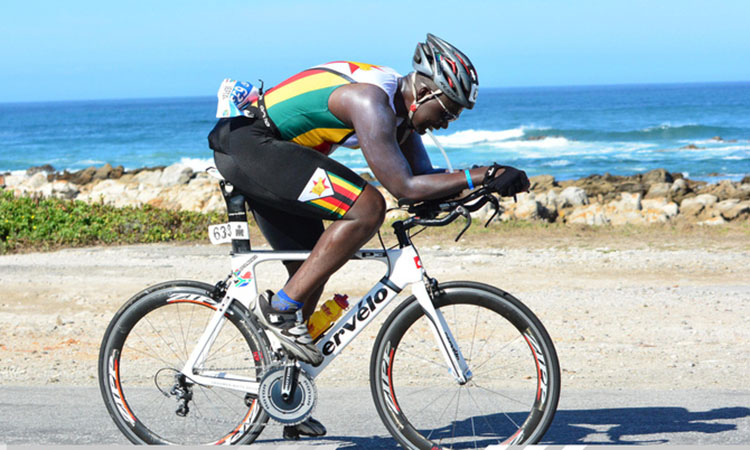 The Sunday Mail
Makomborero Mutimukulu
JEFTA MAVATA woke up late but it was through no fault of his own. "At school I was forbidden from taking part in any sporting activity – not even PE (Physical Education) – by the teachers because I was asthmatic," revealed the 46–year-old.
"They thought they were doing me a favour yet they were doing me the greatest disservice ever because the consequence of that was that I became obese, low on confidence while the asthmatic condition got even worse."
When his weight hit 120kg, the alarm bells began to ring. Mavata, at 36, decided to start exercising.
A journey that started with losing weight as the main goal has evolved into a mission of representing Zimbabwe at famed competitions such as the Comrades Marathon and the Ironman. "It all began by walking and aerobics at Empire gym," Mavata said in an interview at Greenstone Shopping Mall in Johannesburg, South Africa recently.
"When I moved here I was introduced to some weekend fun runs and started thinking of getting a bit faster so that I could brag to friends. My health improved and my weight came under check. I was happier and my self-esteem was shooting through the roof. "After a few marathons I did the Comrades and after I achieved my Comrades dream, I started looking for a bigger challenge and what else other than the Ironman?"
The Ironman is no walk in the park. It consists of a 3,86km swim, a 180,25km bicycle ride and a standard 42,2km marathaon, raced in that order and without a break.
Ironman events usually have a strict time limit of 17 hours to complete, typically starting at 7am. The swim should be completed by 9:20am, the bike race by 5:30pm and the marathan by midnight.
Anyone who completes the super triathlon within these times is designated an Ironman. The triathlon always had a special place in Mavata's heart, and all because of the way veteran sportscaster Lovemore Banda went about his business when reporting on it.
"There was something about the way Banda used to say 'Mark Marabini' that just excited me even though I was now a University of Zimbabwe student," he said in reference to one of Zimbabwe's greatets ever triathletes. "It made me wish that if only I was not obese I would take up triathlon."
With his weight down to 90 kilos, the Ironman offered Mavata a chance to belatedly live his Marabini dream. But there was one problem – he didn't know how to swim and his bike riding skills were non-existent. Owning a bicycle was a luxury the Mavata household – whose head died when Jefta was only 11-years-old – could not afford.
Even bread was a luxury, Mavata adds. "I stumbled on some magazine stories about people who against all odds went to the Ironman and got inspired. I decided to get a swim coach and learn to swim from scratch. It wasn't easy but I was determined to fight on.
"I had the belief inside me that if others from worse backgrounds than me could do it why not me. I also met a lot of friends along the way and they encouraged me to keep going."
It does not look like Mavata will be stopping anytime soon. "The other day the Ironman guys sent me a list that had country rankings and I saw my name next to that of Mark Marabini and I said 'Wow, God you are good!' I will keep going and hope to inspire a few souls along the way."