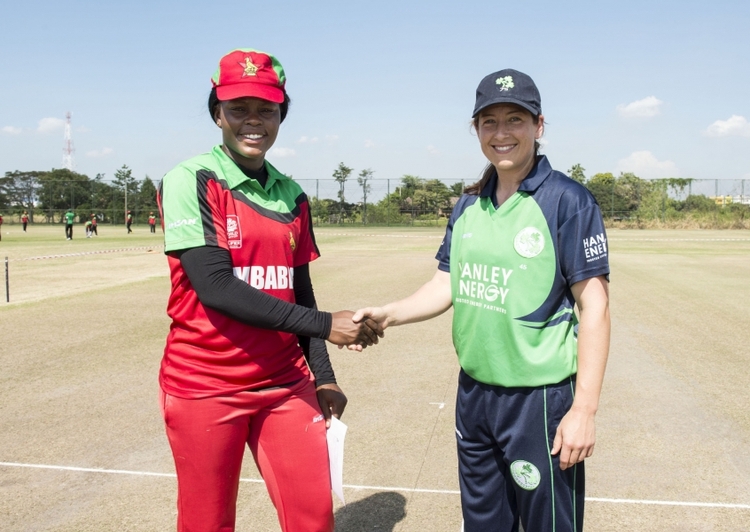 The Sunday Mail
There are several sports power couples, and pace bowler Donald Tiripano and his wife Chipo Mugeri have a really strong case to be mentioned when such pairings are talked of.
They are both national cricket team players, and just like the Australian cricket couple of fast bowler Mitchell Starc and wicket-keeper Alyssa Healy, Donald and Chipo also practice together at times.
And their wish is that their four-year-old daughter Hearly also takes up the sport.
Donald describes being married to the women's national team skipper as a blessing.
"She is my motivation, we understand each other and it makes it easy to manage cricket and our marriage. Sessions with her are good; she is very talented and is a fast learner too. The passion she has for the game is amazing. I pray she will get what she really deserves in future,'' he said.
The admiration is mutual.
"I am happy to be married to a cricketer because we understand each other well. He supports me and I am always there for him even when things are tough cricket wise,'' said Chipo.
While the Chevrons will be out of action for a while, Chipo's focus is firmly on this year's Africa T20 World Cup qualifiers.
Zimbabwe is hosting the tournament and skipper Mugeri reckons the team has a great chance of making it to the World Cup proper.
"Besides home advantage, I should say we have good chances of progressing," said the all-rounder. "Since 2006 we hold a good record against our regional counterparts with the exception of South Africa, so our confidence is high. But there is no doubt we need to work hard for us to play at the World Cup."
At the qualifiers, Zimbabwe will battle it out with Tanzania, Uganda and Kenya. The top team will progress to the World T20 qualifiers to be hosted by West Indies in 2018.
The last time Mugeri played for the national team, she produced a player-of-the-match performance as she claimed two wickets for 17 runs before notching up an unbeaten 47 as Zimbabwe beat Scotland by three-wickets at the ICC WorldT20 qualifiers in Thailand last year.
However, Zimbabwe failed to progress to the World T20 after finishing third, but were the best fielding side of the eight countries at the qualifiers.
"We were very disappointed with the results in Thailand, they were close contests and it was a big opportunity for us to qualify and show what we are capable of doing. Despite the disappointment there were a lot of positives for us considering the amount of cricket we play. Playing in the semi-finals, finishing third and also finishing as the best fielding side out of the eight teams was great," she said.
As the skipper Mugeri does not need reminding that everyone expects her to carry the team.
Will she be up to the task?
"I train mostly three times a week, I usually concentrate on batting, facing 200–plus balls every practice. Hopefully we will be in camp soon, working with the coach, but I know myself better, I am always in form. I can say cricket is in me, but I must admit fitness trainings are not my favourite. I learn a lot from watching cricket on TV, Supersport 2 is my favorite channel,'' she said.
Mugeri hails from the eastern city of Mutate where she met both her first and second loves – Donald and cricket.