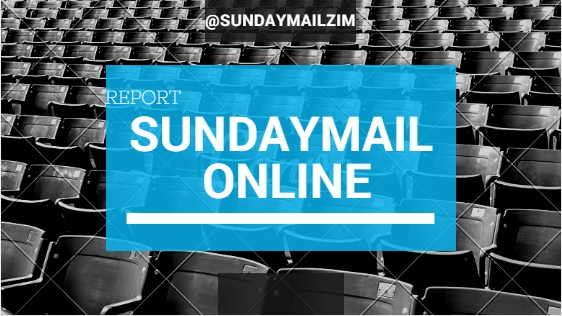 The Sunday Mail
Sir: 18area.coms
THE name Wellington means one who comes from a wealthy estate.
And when one look at Wellington Mpandare, our acting Warriors team manager, it's easy to suggest that he comes from an estate endowed with ludicrousness.
Our acting Warriors team manager has been acting wrongly of late, talking himself from one sticky situation into the other with shocking consistency and recklessness.
Mpandare needs to immediately enroll at 'Runyararo Primary School', an institution which – according to Emmanuel Makandiwa – teaches people when and how to zip it.
"Kana usingazive zvikuitika nyarara. Kune chikoro chekunyarara, Runyararo Primary School (If you don't know what happening shut up. There is a school for that," Makandiwa famously said in one of his sermons.
But Mpandare can be forgiven for not having come across this classic sermon by Makandiwa since he is the "son" of Walter Magaya.
However, they say better late than never and Sir has brought it to his ears.
Yours Truly is ready to pay Mpandare's tuition fees at Runyararo Primary School because his mouth is dangerous, very dangerous.
Mpandare caused a storm with his premature oral orgasm, suggesting that Peter Ndlovu was barring winger Khama Billiat from reporting for national duty.
The claim, made on that dud of a ZTV programme named Game Plan as well as in interviews with several media houses, threw relations between Zifa and Sundowns into the dustbin.
Just imagine if Mpandare had closed his mouth, just imagine.
All this drama would not have played out!
The lashing he got from Sundowns spokesman Thulani Thuswa would not have come against his not so fleshy butt.
Thuswa realised what we have always known of Mpandare in these shores – the guy is an excitable character.
Said Thuswa to Kick Off: "… I have to make it known that this Wellington character is just getting too excited. Is he new in the job?
"In the past, we have always worked well with ZIFA and have respect for both their president [Phillip Chiyangwa] and coach [Norman Mapeza]. We have always enjoyed good relations with ZIFA because we have always had Zimbabwean players at the club and that shouldn't be spoilt by this Wellington guy."
As things came to a boil King Peter flew into Harare with Billiat in toll, proved that indeed the midfielder is injured and immediately flew back to his Mzansi base.
But that was not before he gave this "Wellington character" another verbal walloping.
Even though Peter claimed he wasn't, the former Warriors skipper looked and sounded angry when he addressed the media in Harare on Wednesday.
"I am not angry but Mpandare should not question my loyalty. I love Zimbabwe and will never let my country down even for a split second. I feel sorry for those who want to smear me with mud."
Indeed Mpandare deserves the pity from King Peter because the guy has been getting some rollicking on social media ever since he made his weird claims.
Before the latest mess "this Wellington character" made a fool of himself as he tried to do a PR exercise after the omission of Nyasha Mushekwi, Cuthbert Malajila, Willard Katsande and Mathew Rusike from the Warriors.
Mpandare waffled and waffled leading the Daily News to label him a poor janitor!
We all know why those four were not called up.
There was also this other claim that Tendai Darikwa had asked if there were hotels in Zimbabwe when the England based defender was asked about the possibility of playing for the Warriors.
Darikwa says Mpandare lied and at the rate at which "this Wellington character" has been misfiring it's easier to believe the UK based defender.
"This Wellington character" has his own strengths as team manager but he needs to be taken to Runyararo Primary School as soon as yesterday.
Go Warriors Go!
Sir exits the scene!
Sir is a social media commentator and can be contacted on [email protected]