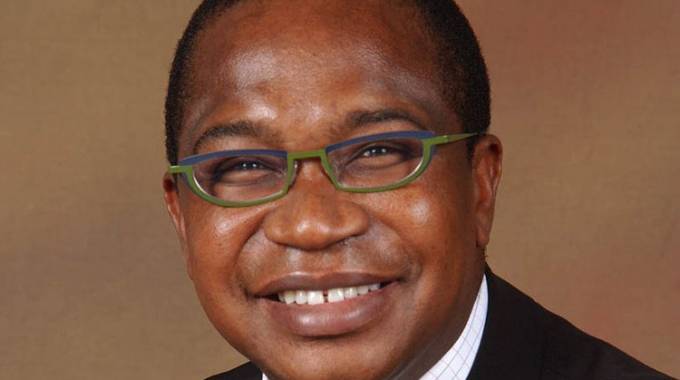 The Sunday Mail
Tawanda Musarurwa
Senior Business Reporter
Zimbabwean businesses — both manufacturers and retailers — and also some service providers have maintained the culture of speculation that emerged with the hyper-inflationary period circa 2007/8.
It has manifested in price adjustments that do no link with any significant movement in key economic fundamentals.
For instance, it is a common trend for retailers in particular to raise the prices of their goods and services in step with a civil servants' salary adjustment or they might match it up with an increase in fuel prices.
It's an overly simplistic way of price adjustment, because for one thing, fuel (for example) is just a small component in terms of the overall process that sees the products eventually delivered to the shelves.
It's a trend that has constantly popped up over the years and has not been managed.
But worse still, companies have never bothered to explain how a civil servants' salaries adjustment can impact a business' operations to result in adjustment of prices upwards. But it's still a common trend.
It's pure speculation.
To be clear, companies, be they manufacturers, retailers or service providers do have to cope with their own unique pricing challenges, from the ever-changing products and the challenge of accurately estimating a fair market price or value for those products or services.
But all things being equal, an ideal selling price should be both cost-orientated and market-orientated.
In this sense, it should be high enough to cover your costs and yet help the firm to make a profit.
And it should be fair enough to attract customers and build sustainable sales volumes.
In 2019, the foreign currency exchange rates (official or parallel) are in vogue for speculative business.
But is it logical for businesses to trace the prevailing exchange rate on a daily basis and adjust their prices accordingly?
Treasury boss Finance and Economic Development Minister Professor Mthuli Ncube described the linking of prices of goods and services to the prevailing exchange rate as "bad economics."
Over the past few months from the last quarter of 2019, Zimbabwe has been experiencing a spate of price increases of basic commodities, which has eroded disposable incomes and resultantly consumer spending.
Minister Ncube said wage negotiations and price increases are supposed to be guided by the movement in inflation and not exchange rate.
In his 2019 Monetary Policy Statement announced this February, the Reserve Bank of Zimbabwe (RBZ)  Governor John Mangudya discarded the 1:1 exchange rate between the US dollar and bond or RTGS money.
The policy adjustment also resulted in the introduced of the RTGS$ with an interbank market rate of 2,5 to the USD but trading on the illegal black market at a premium rate of 4,2.
Some retailers (including big corporations) have used that illegal black market rate to peg prices of goods while others have resorted to a two-tier pricing model offering "discounts" for US$ purchases.
"As Treasury, we have been watching the prices increases, let me hasten to tell those in industry and retailers that it is not correct, it is actually bad economics to link price increases to the exchange rate.
"Price increases should be driven by inflation, it is about the consumption basket," said Minister Ncube.
Although in February 2019, inflation rate rose to 59,4 percent from 56,9 percent in January, it was notable that month-on-month inflation has been on a downward trend, giving hope that inflation might continue on that downward path for the balance of the year.
Appearing before a Parliamentary Portfolio Committee in Information and Communication Technology and Courier Services this week RBZ governor Dr Mangudya said local firms were embellishing the effect of exchange rate in determining prices.
"Let me remove the myth about exchange rate. Not all the cost of production come from foreign currency. Sometimes in a product, maybe the import component is 10 percent, or 15 or 20 percent. You cannot use an exchange rate for determining the price of a product everyday.
"You do not need to track the exchange rate on a daily basis. If your cost of production is 20 percent foreign currency, I think it would be wrong to use exchange rate as a price determining factor, which I see in Zimbabwe," said Dr Mangudya.
"In South Africa, you hear that everyday, the r0and has moved from 12 to 13, 14 or whatever to the US dollar, but they do not change the price because of movement of exchange rate. If you go to Zambia, the Kwacha moves from 9, 10, they do not change the price. We do not necessarily want this tracking mechanism.
"I think it is a disease that needs to be removed in this country. Yes, we know that Zimbabwe depends on foreign currency, but let us not over-emphasise that dependency," said Dr Mangudya.
He dispelled the prevailing notion of a linear relationship between the exchange rate and the prices of goods and services.
"You do not expect the price of beer to rise by 15 percent, 15 percent is almost negligible. In Zimbabwe you find that some people have a linear relationship with the exchange rate, when the exchange rate moves from 2,5 to 3 percent they will also increase the price.
"That is not proper for business in this country, even in the whole world. You look at the import content in the price of the product that is being produced".
But there are some businesses that are largely dependent on foreign currency, whose pricing relationship may need to be linear — but these firms are few and far between.
A case in point is fixed telecoms services provider, TelOne.
MD Chipo Mtasa said recently that the infrastructure side of the business sees 90 percent of its requirements being imported, and the local component of labour accounts for the balance.
Similarly, she said 85 percent of TelOne's retail business requires foreign currency, while the balance of 15 percent is accounted for by fuel and labour, which can be covered in local currency.
In this regard, a special dispensation should be allowed for such companies.