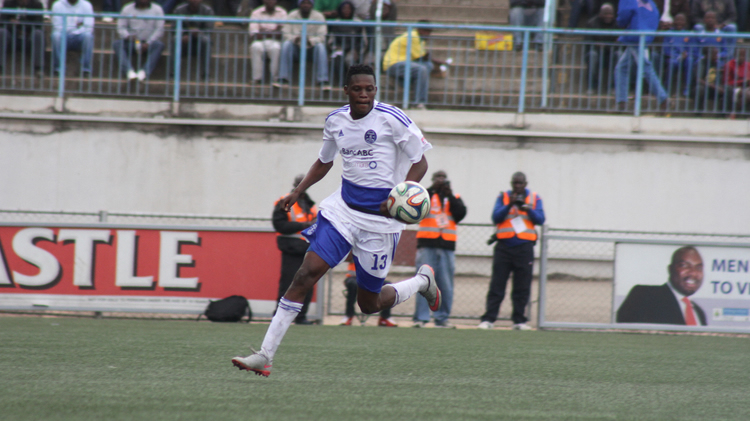 The Sunday Mail
DENVER MUKAMBA'S decision to snub the Warriors and instead choose to train with his club Dynamos is bewildering at best, treasonous at worst.
The midfielder is not injured and would have come in handy as the national team seeks to overturn a first leg Africa Nations Championship 0-1 deficit against Namibia at the National Sports Stadium this afternoon.
However, Mukamba – not for the first time in his short but eventful career – pulled a shocker as he pitched up at DeMbare's morning workout last Tuesday when everyone else expected him to report for national duty.
His Dynamos teammates were surprised to see the midfielder get into his training gear and attempt to get on with business as if everything was normal.
But it wasn't normal, it was far from normalcy.
A player who had fallen out of the team radar had been given another crack at the Warriors after being called up as a last minute replacement for Ronald Chitiyo ahead of the trip to Windhoek.
Mukamba even entered the fray on 64 minutes – replacing Raphael Manuvire – as Zimbabwe unsuccessfully battled to restore parity at the Sam Nujoma Stadium last Sunday.
So what could have pushed him into snubbing the national team?
"Denver felt he was good enough to start that game away in Namibia," revealed a Dynamos player who could not let Mukamba get on with training on Tuesday before asking why the former Jomo Cosmos man was not with the Warriors.
"He felt that he had done enough at training to earn a first XI jersey even though he was only called up because Rooney (Chitiyo) was injured.
"Denver is the kind of player who wants to start every game and thrives on coaches who give him confidence, coaches who tell him that he is the main man.
"Coming in from the bench is not his thing, if you look closely there are very few matches he has made an impact when coming off the bench."
Warriors gaffer Sunday "Mhofu" Chidzambwa was taken aback by Mukamba's behaviour but chose not to have a one on one with the lad – at least not for now.
"Personally I didn't talk to Denver I think the best person to talk about that issue is the team manager (Wellington Mpandare) who was handling that matter," said Chidzambwa yesterday.
Mukamba's manager Gibson Mahachi believes with the midfielder having regained his form, the next step is to work on the 24-year old's software – the mind.
"It's something we will have to discuss with him over the coming week, we need to know what really is going on with him," said the respected agent.
"I heard he went AWOL from the national team but trained without any problems at Dynamos and wondered what really was going on with the boy.
"It's good that he is playing well and I thank the coaches for their hardwork but I believe its time to work on his mind and focus.
"You cannot snub the national team when you dream of getting signed by foreign clubs again …it's just not on."