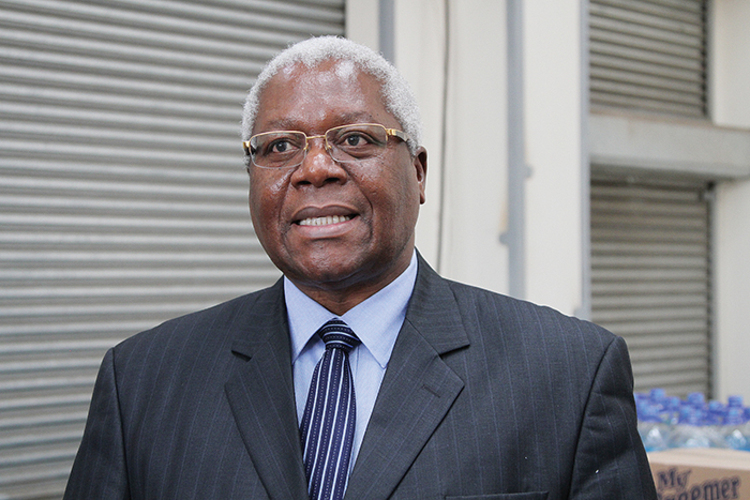 The Sunday Mail
Industry wants Government to stop mollycoddling State enterprises and parastatals (SEPs), saying the heavy losses the entities post are largely due to gross mismanagement.
This was one of the several submissions by the Confederation of Zimbabwe Industries and the Zimbabwe National Chamber of Commerce towards the 2018 National Budget.
Finance and Economic Development Minister Dr Ignatius Chombo is expected to present the 2018 National Budget next month.
Of the 107 SEPs, about 85 consistently post annual losses.
Last week, Chief Secretary to the President and Cabinet Dr Misheck Sibanda said of the 93 SEPs audited last year, 38 recorded a combined loss of US$270 million.
Further, 70 percent of the 93 audited SEPs were "technically insolvent" or "illiquid".
It is the pattern of such grim statistics that has prompted industrialists to call on Government to arrest to the rot in SEPs.
A position paper by ZNCC, seen by The Sunday Mail Business, reads: "Government should stop leakages in parastatals by adequately supporting the implementation of the (Auditor-General's) 2014, 2015 and 2016 reports recommendations."
CZI — Zimbabwe's biggest representative body for industry — said it was imperative for Government to privatise some loss-making entities to reduce pressure on the fiscus.
"We recommend that the focus is on the most loss-making parastatals and that we take an aggressive approach to this to ensure that we realise quick wins.
"We recommend implementation of findings of studies already done on the various parastatals. For example, NRZ deal — this has been long overdue and its importance to industry cannot be overemphasised.
''Zisco is another deal that has taken too long and needs urgent attention (together with the) Beitbridge-Chirundu Highway project…"
The revival of NRZ and Zisco has gathered steam with investors keen to shell out US$1,4 billion for both projects.
The Auditor-General's Office has repeatedly produced adverse reports showing how senior management at SEPs ran down the entities and by acts of omission and/or commission, oversaw misuse of resources.
The submissions by ZNCC and CZI, dovetail with moves already being spearheaded by the Office of the President and Cabinet after President Mugabe recently said some SEPs were candidates for "burial".
Dr Sibanda last week said the response to President Mugabe's directive had "been slow" but called upon "relevant heads of ministries — together with the respective management structures" of the entities under them — to devote more time and attention to fulfilling the terms of that directive".
Other submissions to the 2018 national budget include reducing employment costs; introducing an equitable tax system; removal of duty on solar batteries since panels and inverters don't pay duty; cash budgeting; and the initiation of a social contract.
Business and industry also called for funds to be set aside for implementation of a one-stop-border post at Beitbridge, and expeditious capitalisation of the Industrial Development Corporation to enable it play a developmental role.
The IDC's mandate is to drive industrialisation but the State investment vehicle occasionally focuses on managing firms like Chemplex Corporation.
Cabinet has since approved proposals by the Industry and Commerce Ministry to transform the IDC into an industrial financier.
In their submissions, industrialists said policy consistency would attract investors.
There have been concerns over policy discord, which reportedly scared potential and existing investors, particularly pertaining to the Indigenisation and Economic Empowerment Act.
Said CZI: "The need for policy certainty, consistency and coherence can never be emphasised enough, and the creation of an enabling environment for business development is paramount.
"Based on our 2016 Manufacturing Sector Survey, most respondents felt that currently, over and above the inconsistency, there also were too many restrictive policies and the economy needs major changes and (a) business-friendly environment.
"There is need to ensure consistency and clarity of key policies, particularly indigenisation and other policies."