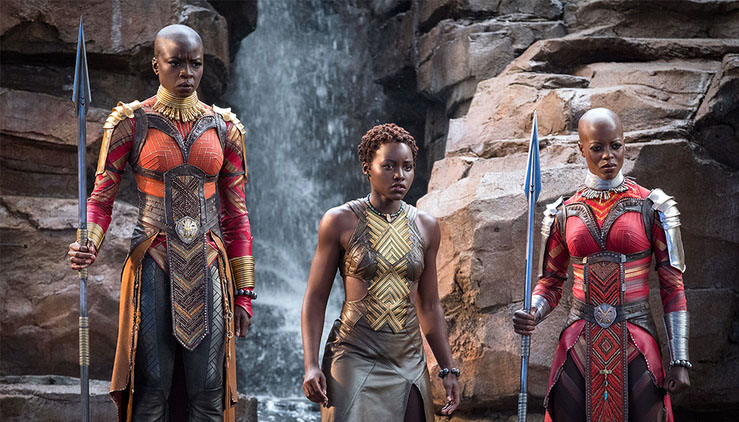 The Sunday Mail
We are still 75 days away from the release of "Avengers: Infinity War", but before it "Black Panther" hits the big screen on Wednesday.
At little history lesson first.
A subsidiary of The Walt Disney Company, Marvel Entertainment is the world's biggest production company and was founded in 1998. It owns a huge chunk of Marvel Comics literature, which they have brought to the big screen as part of the Marvel Cinematic Universe.
Phase one of the MCU began in 1998 with Robert Downey Jnr's "Ironman", and has since then produced 17 films that will culminate in the release of the two-part "Avengers: Infinity War".
The films have grossed over US$9 billion, making it the most successful movie franchise in history. From an entertainment standpoint, it is brilliant storytelling as all the events in the 17 movies lead up to "Avengers: Infinity War".
Back to "Black Panther".
Zimbabweans will get to watch the movie this Wednesday, as Ster-Kinekor hosts the première at Eastgate and Sam Levy's Village in Harare. The dress code is red carpet royalty and proceedings start at 6pm.
Premise: After "Captain America", "Black Panther" follows Prince T'Challa as he begins his new life as king and guardian of the fictional African country of Wakanda.
We get his back-story and learn of his all-female bodyguard, the Dora Milaje, as he comes up against Ulysses Klaus (Andy Serkis) and Killmonger (Michael B Jordan) when they threaten Wakanda.
Danai Gurira: Our girl plays a big role in both "Black Panther" and "Avengers: Infinity War". She stars as Okoye, an "extremely proud" Wakandan and traditionalist from the Border Tribe, who is the head of the Dora Milaje.
When looking to cast Gurira, director Ryan Coogler had not seen "The Walking Dead", in which Gurira portrays the popular character Michonne, but instead chose her for another performance in "Mother of George".
Gurira said that the fighting skills she learned playing Michonne helped in "Black Panther", though "there's a lot of ways that they're extremely different".
Hype: No full reviews have come out yet, aside from a few Twitter reactions, but the overall reaction to the film is that it is totally out of this world.
Chadwick Bosman (T'Challa/Black Panther) and Michael B Jordan have been both praised for the performances, while some have even singled out Gurira and writer/director Ryan Coogler for their work.
What all this means is that the hype on this movie will obviously raise expectations and in the movie business that is not good.