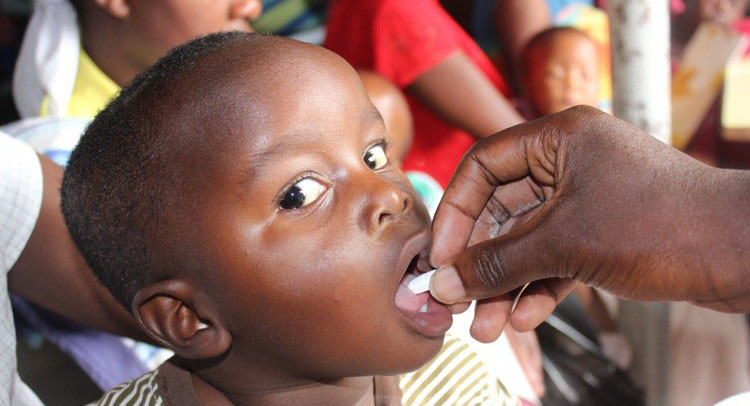 The Sunday Mail
Ms Florence Mafararikwa from Marange is a member of an apostolic sect which prohibits members from seeking conventional medical care.
Although she developed pregnancy-related complications, she did not visit the local clinic. Two midwives from the sect helped her give birth.
Sadly, the child passed on.
"Losing my son pained me a lot," narrated Ms Mafararikwa. "Instead of losing hope, I was inspired instead. I then became a health volunteer, teaching women the benefits of seeking medical attention and the need to have children immunised.
Her husband was not supportive of the idea and initially threatened her with divorce. The community was also against what Ms Mafararikwa was doing.
As a result, she was forced to go underground.
Her toils are now bearing fruit as the number of women visiting the clinic and getting their children immunised has risen significantly.
Some apostolic sects have for long been reluctant to sanction medical care.
Director of Epidemiology and Disease Control in the Health and Child Care Ministry, Dr Portia Manangazira, said, "Apostolic sects pose a challenge when it comes to immunisation and seeking healthcare services. They do not want to take part in public health interventions."
Immunisation is the process whereby a person is made immune or resistant to an infectious disease, typically by the administration of a vaccine.
Vaccines stimulate the body's own immune system to protect against subsequent infection.
Apostolic Christian Council of Zimbabwe president Archbishop Johannes Ndanga said, "I'm fully aware that some apostolic churches are not embracing healthcare services. As an association, are holding awareness campaigns with emphasis on immunisation."
At 63 percent, Zimbabwe's immunisation rate remains low. A target of 80 percent has been set. A decade ago, the immunisation rate stood at 57 percent.
According to the World Health Organisation, the 80 percent immunisation threshold ensures that outbreaks are averted and child mortality is reduced.
Statistics show that over 36 000 children die annually in Zimbabwe due to largely preventable diseases.
In Zimbabwe, immunisation is met with resistance from parents who fear their children will develop side effects.
Health experts maintain that it is not uncommon for children to develop a fever after immunisation —  and this means that the vaccine is at work.
However, radical symptoms require health practitioner's attention.
"Since vaccines depend on a functioning immune system to become effective, (sero-conversion) some discomfort may be the body's way of acknowledging the stimulation in readiness for full protection from the natural infection," said Medicines Control Authority of Zimbabwe director-general Ms Gugu Mahlangu.
"Most vaccine reactions are usually minor and temporary, such as a sore arm or mild fever. The benefits of vaccination greatly outweigh the risk."
Children go through numerous phases of vaccinations from the time of birth until they are of school-going age.
Children under the age of five are currently being immunised against tuberculosis, polio, rotavirus, rubella, diphtheria, tetanus, haemophilias, hepatitis B, meningitis, measles, whooping cough and pneumonia.
Human-papillomavirus vaccine has currently been added to the list. However, this specific vaccine is administered to girls between the ages of nine and 13 years.
Government holds mass immunisation programmes after every three to five years.
Zimbabwe got a rude awakening during the 2009 measles outbreak that cost lives. Of the 6 000 recorded cases, 630 lives were lost.
"Immunisation is very safe. WHO and Unicef always ensure that vaccines are absolutely safe before recommending their use to prevent diseases. Health workers are trained to administer vaccines in a way that ensures safety and to avoid any adverse effects such as vaccine-induced illnesses and vaccine-related deaths," Dr Manangazira said.
Zimbabwe's immunisation rate declined from around 80 percent in 1991 to 62 percent in 2008.
Pneumonia and diarrhoea have been noted as the biggest killers of children under the age of five in Zimbabwe.
Dr Manangazira said immunisation was a cheap and effective way of preventing diseases.
"Immunisation therefore averts a lot of suffering, financial loss as well as loss of life. All children should be fully immunised with all the recommended vaccines in a timely manner before their first birthday," she added.
Due to immunisation, some diseases such as polio are no-longer a threat. Zimbabwe last recorded cases of polio in 1993.
The 2014 Multiple Indicator Cluster Survey says the under-five mortality rate is 57 deaths per 1 000 live births. The infant mortality rate is 55 deaths per 1 000 live births while the neo-natal mortality rate is 291 deaths per 1 000 live births.
According to the United Nations Children's Fund, as many as 100 children die each day in Zimbabwe.