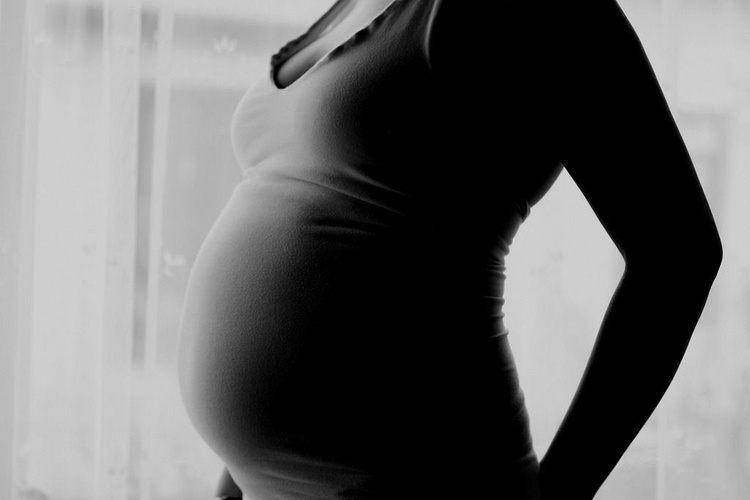 The Sunday Mail
Forward Nyanyiwa Extra Correspondent —
A call has been made for the health sector to pursue more research on maternal mental disorders with statistics indicating that Zimbabwe is among the African countries that have the highest prevalent rate of women suffering from its effects.
According to the latest Ministry of Health and Child Care, Maternal Mortality Report, Zimbabwe is among six countries in Africa were women suffer from depression, with maternal experiences being the major causes.
The other five are Uganda, Senegal, Ethiopia, Nigeria and South Africa. Maternal mental health, also known as perinatal mental illnesses, refers to a woman's mental health during pregnancy and the first year after birth. This includes mental illnesses existing before pregnancy, as well as illnesses that develop for the first time or are greatly exacerbated in the perinatal period.
This can be identified by antenatal depression, post natal depression, anxiety, perinatal obsessive compulsive disorder, postpartum psychosis and post traumatic stress disorder  (PTSD).
These illnesses can be mild, moderate or severe, requiring different kinds of care or treatment. According to the World Health Organisation (WHO), about 10 percent of pregnant women and 13 percent of women worldwide who have just given birth experience a mental disorder, primarily depression.
In severe cases, mothers may even commit suicide while children's growth is affected. Renowned mental health expert and psychiatrist, Dr Munyaradzi Madhombiro from the University of Zimbabwe College of Health Sciences noted that the causes of maternal mental health disorders include both genetic and environmental.
"Environmental causes include infections such as HIV, gender based violence, substance abuse, poverty, loss of loved ones and sexual abuse, among others," said Dr Madhombiro.
He further highlighted the need for community engagement with those affected.
"As a country, we should engage those affected with various psychological traumas during pregnancy to avert possible chronic mental problems," said Dr Madhombiro.
In addition, the disorder has also been noted to be prevalent among women who have unwanted pregnancies.
It is against this background that the Society for Pre and Post-Natal Services (SPANS), a non-profit voluntary organisation supporting the National Health Strategy of Zimbabwe, held its first international conference on Maternal Mental Health in Africa (ICAMMHA).
The conference held in Harare ran from December 12 to 16 under the theme "Maternal Mental Health, Our Collective Responsibility: New Informed Understanding, Hope and a Brighter Future."
The conference sought to provide a strategic platform for interaction, sharing experiences, fostering innovative thinking and encouraging mental illness prevention across the life cycle.
Mr Linos Muvhu, the Chief Talent Team Leader of SPANS highlighted that financial pressures also contribute to this state of mental health.
He said they held the first conference in Africa in Harare to offer a platform to discuss such matters.
"The conference was a platform for people to share experiences and provide possible solutions before one is diagnosed with a chronic mental condition. We don't want to leave it till late.
"Emotional and psychological issues affect us on a daily basis. Issues of child marriages, upsetting events and financial pressure are some of the major causes," he said.
Apart from causing serious psychological problems, this has led to the negative impact on Government's efforts of realizing the WHO sustainable development goal (SDG) number three.
This goal aims to ensure healthy lives and promoting well-being for all at all ages. Within the health goal, two targets are directly related to mental health and substance abuse.
A professor in the UZ's department of clinical pathology, Hilda Marima-Matarira said early diagnosis and sharing of problems is critical in dealing with the disorders.
"People should be informed and share knowledge on maternal mental health, including the causes to prevent problems associated.
"Those with the conditions should be treated with innovative low cost but high impact nutrients. These include electrodes of sellenium or silver which treats many diseases at once without toxicity to normal cells," said Prof Matarira.
Director of family health services in the Ministry of Health and Child Care, Dr Benard Madzima said although issues of maternal mental health are important, the country has been lagging behind in tackling them. "We have not been putting that emphasis in getting the exact statistics on the numbers of people affected in recent years.
However, measures are now in place to ascertain the impact of the conditions of maternal mental health since it is a serious public health issue.
"At the moment, we have youth friendly branches were people share their plights and we need to increase on this initiative," Dr Madzima said.
Zimbabwe, like other member states to the UN, signed to fulfil among the 17 SDGs, goal 3.4 which aims, "By 2030, (to) reduce by one third premature mortality from non-communicable diseases through prevention and treatment and promote mental health and well-being."