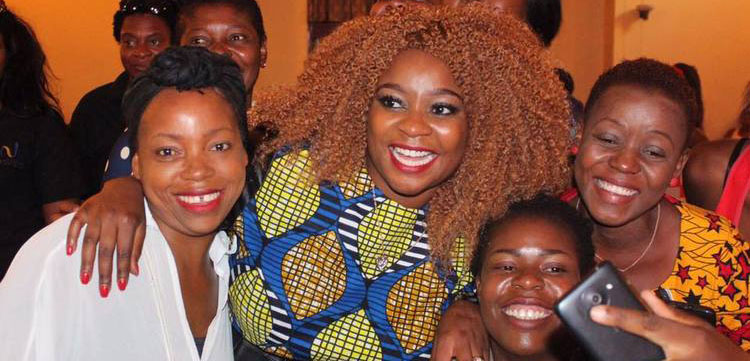 The Sunday Mail
Fatima Bulla —
THE cosmetology industry is a multi-billion dollar project thanks to a massive buy in by women who spend lavishly to keep up their appearances.
With its roots traced to European countries, most of the products have been made for white women, though black women also feast on the products. This has created huge markets in Africa for this industry. And Zimbabwe has been one of those. With a yawning gap to provide cosmetics that cater for women of colour still evident, Zimbabwean women have also stepped in to maximise on the opportunity.
The most recent being Ruby Lynn, who recently conducted a workshop coupled with a launch of a range of make-up products tailor made for black women. The make-up range includes foundation cream, face powder, lipstick and 3D fibre mascara.
"These products are formulated by Ruby Lynn. I did a course on cosmetic formulation because some of the products I found on the market were not suitable for dark skin. So I had to go to college and learn how to make products for the dark skinned women, so these products are made for Africans by an African who knows dark skin and the products we need.
"So the Ruby Lynn make-up range has the mineral power foundation, which is good for the Zimbabwean climate especially when it's hot. It absorbs oils very well and it suits all skin types because we use natural ingredients to formulate it. We also have a range of long lasting lipsticks which include seven colours of matte and three colours of gloss," Lynn added.
Initially she had not intended to go into cosmetic formulation, but Lynn stumbled on this opportunity while preparing make-up tutorials for women.
"I am all about empowering women and the reason I started is I wanted to teach women how to look after themselves. And as I was putting together tutorials to post on YouTube I had problems finding products suitable for my skin especially in Australia.
"That's how I came up with formulating cosmetics. So for me it wasn't about the money really, it was about my desire to teach women how to look after themselves," she said.
Apart from launching the products set for the local market in January next year, Lynn conducted free of charge workshops.
"I was having a make-up workshop. I was also teaching on how women can make their brows, the technique of washing their faces, the different skin types, how to use sunscreen as well as safe ways to bleach.
"We know that women are bleaching and we cannot really make them stop. So we are now telling them how to do it in a safe way," Lynn who is based in Australia since 2004 said.  While she hinted the launch of a beauty salon next year, Lynn said she will engage on a country tour conducting workshops on how women ought to take care of their skin.
"I believe African women are the most beautiful on this planet especially with the different skin types. We have the yellow bone, dark chocolate, medium skin tones – they are beautiful in every colour. So because of my passion for make-up since I was a little girl I enjoy doing this for free.
"And for women who want to pursue such a career I would say the sky is the limit. Never ever be scared to start as long as you are passionate about it. Let us provide products that cater for us because we understand our needs as women of colour."