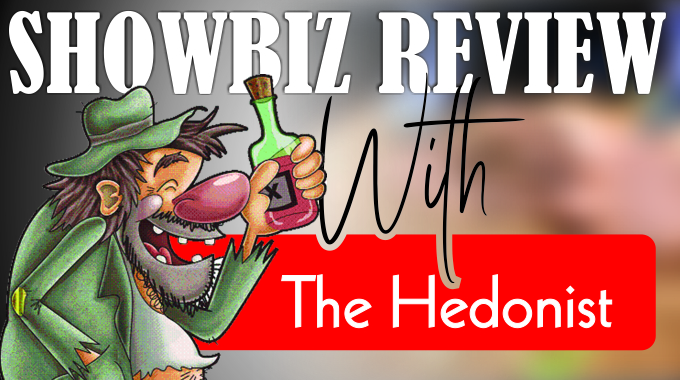 The Sunday Mail
SULUMAN "Sulu" Chimbetu has dropped a musical teaser — and it has elements of a scorcher.
It has whetted many a dendera fan's appetite. There is no doubt that Sulu and his producer Oskid are planning something big for music fans. Hopefully, it is good enough to give the world a high-flying Sulu once more, we miss his celebrity touch in showbiz when all is going well.
But if news doing the rounds that Sulu intends to go toe to toe with Jah Prayzah by releasing his new album around the same time the "Jerusarema" hit-maker is launching his, then we could be about to witness another blunder in showbiz taking place this coming April. Never mind the poor performance of JP's recently released single "Asante", he still has the numbers and a well-oiled PR machine on his side. Numbers that are willing to make noise in support even of his dullest projects!
Seh Calaz made a similar monumental mistake.
Maybe a refresher will help. Seh Calaz attempted to go head to head with Winky D recently and the results were catastrophic.
Winky D's larger than life image, PR machine and army of followers ensured that nobody was talking about Seh Calaz's album release before, during and after the two respective artistes had put their products on the streets.
Only music aficionados like us and a few die-hard fans know that Calaz's "Bholato Bholato" is a much better product than Winky D's "Njema". We hear that Calaz is now shooting some videos. We hope it helps get the populace to sample the product. It deserves to get its day in the sun as well.
This could be the same mistake that an arrogant Sulu could make. Sulu should know that he is not spoken in the same sentence with Jah Prayzah these days. He has become yesterday's story.
Trying to fight Jah Prayzah will only get him accolades for being brave but nothing else. Thus he must let JP release his album and give it time. The people will decide whether they like it or not and then he comes with his project.
Jah Prayzah and Winky D have been fighting each other for a while but when the latter released his album this time, JP had to wait a little bit as the winds favoured Winky D. In showbiz one has to pick their battles wisely and be clever about it.
After seeing that Winky D's effort moto wemapepa, JP unleashed the not-so-fine single "Asante" ostensibly to test the market and equally whet the appetite of his followers. The album release date has since been announced and the juggernaut is now rolling into town.
But hate him or like him — the guy has strategy. It will be all about JP in the stretch to April 3. Whether the album will be great or not — JP will again own the moment. Thus it would be suicidal for anyone to attempt releasing a counter effort.
Basing on the teaser Sulu unleashed recently, many are already saying this is the great comeback by Mr Chimbetu. However, Sulu has already been countered or rather pre-empted by JP. His album title "Asante Sana" has been appropriated, JP's new single title is called "Asante".
The generality of the populace will simply think that it is Sulu trying to copy JP — first by naming his album after latter's single and then by choosing release dates close to Uzumba-born artiste's already announced release dates. It is a disaster! In terms of strategy, ruthlessness and shrewd business ideas — Sulu and his team are no match for team JP.
So, Sulu, please work hard, ready your album, and release without pressure — away from JP. Your exceptional music will carry the day. This controversy, fights and so forth is beneath you.
Anyway, enough about the former airman — please spare a thought for Hapers Mapimhidze and his dancers. Their awards ceremony, the Dancers' Association of Zimbabwe Awards, are on this Wednesday.
There are over 40 dance groups registered with DAZ. For the past five years DAZ has religiously hosted the awards event at its spiritual home, a downtown nightclub called City Sports Bar or simply CSB.
They have had their own fair share of controversies — but the event had hype. Many a reveller and dancer looked forward to it and journalists, of a mainstream type, splashed the event all over newspaper pages.
But we guess like everything else in Zimbabwe — there is a serious deterioration in showbiz, with wack music being churned out and some of the worst awards ceremonies being held.
We did not see any meaningful coverage of the Changamire Hip-Hop Awards. The Zimdancehall Awards seemed as if they were an afterthought — someone just woke up, chanced some cash, had nothing to do, and decided to stage some awards.
Mr Mapimhidze, the DAZ president, who also happens to be raunchy dancer Beverly "Bev" Sibanda's manager, has been working social media for over a month hyping his awards event.
However, there has not been any weight added by mainstream media.
It makes us feel awful for the guy. We can assure you, it will be packed. The dancers will be dressed to the nines, they will try to outdo each other in every way possible, including fist fights.
These guys are artistes too, yet they are treated like outcasts in local showbiz. But the Beverlys, Apamas and Wasus of this world feature alongside the top artistes in almost every video. Rhumba artiste Juntal loves them to bits. They are an important part of mainstream showbiz, yet they are treated like lepers when it comes to mainstream attention. Ask Mambokadzi founder, UK-based actress Enisia Mashusha, about these boys and girls of dance, and she will write a book. They deserve respect for their contribution to the arts.