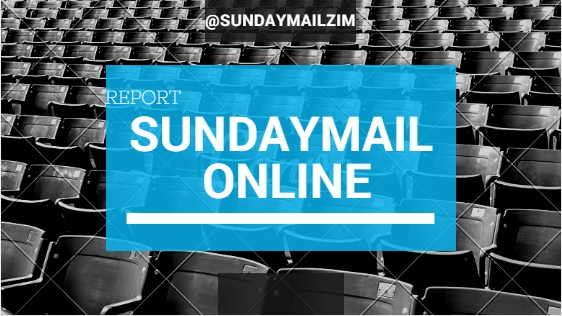 The Sunday Mail
Desire Ncube
BULAWAYO-based songstress Lorraine Maplanka Stot is on the verge of launching a recording stable called "Inspired Music", which she believes will enhance the status of women in music.
Stot, who has a passion for women empowerment, said she doesn't wants to help others overcome the challenges she faced when she wanted to become a professional singer.
Preceding the stable launch is a concert dubbed "Women of Valour" on May 1 at Bulawayo Music Academy.
"I will also be ministering on the day and will utilise the platform to introduce some of the material I have been working on for my second project which I will be launching soon," said Stot.
Stot said she was raised in a family of musically-talented people.
"My mother is a worship leader at Zaoga, my father is a guitarist, my sister also sings; she assisted me with backing vocals for my debut album 'Chronicles of a Worshipper'. My brothers are instrumentalists; they compose, mix and master songs," she said.
Stot released her first album last year with the help of her family.
"I recorded my first album through the help of my husband, Blessing Stot Sitotombe, who is also a musician and my manager."
One of the tracks on that album, "Singing Glory", is in the Star FM Gospel Greats Top 20. A music leader at Kingdom Life International Church, Stot said: "I started singing when I was 12-years-old at church and ever since then I have been singing. I was mentored by Minister Takesure Zamar Ncube.
"I became a professional singer when I joined Worship Addicts, a group led by Zamar Ncube, and from then I have also done solo performances at some prestigious platforms that include Worship Altar Festival 2016 with Zamar Ncube, Ayanda (Joyous Celebration), and Avis from South Africa. I have also sung with Zaza from South Africa.
"I got an opportunity to share the stage with Rebecca Malope at the Gospel Divas Concert and locally I have worked with Vocal Ex, Conquerors, Destiny Praise and One Accord."
Stot said she composed songs while reading the Bible.
Speaking on the absence of viable music distribution structures, Stot said this was slowing down the progress of her projects.
"Capital is also a major challenge. For one to produce an international quality product, one must raise quite a chunk of money and with our current crippled economy, it's not easy," she lamented.
Besides music, Stot is pursuing studies in Business Administration.