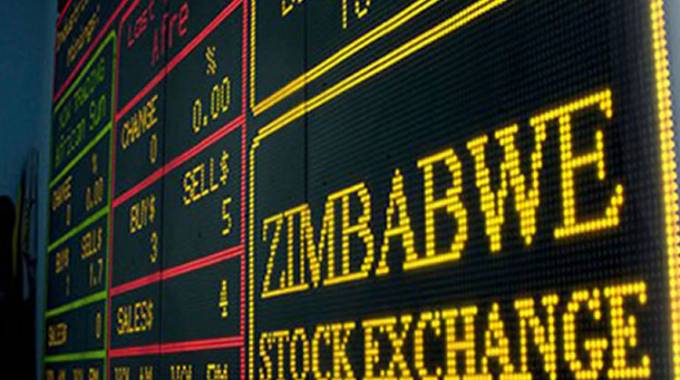 The Sunday Mail
Enacy Mapakame
Stocks took a dip in August as the market's heavy caps succumbed to sell-offs amid return of corporate earnings updates.
As the month drew to an end, several companies released financial updates mainly for the six months to June, which show that companies have been constrained by the operating environment characterised by foreign currency shortages.
Erratic power supplies and inflationary pressures also posed a threat to businesses as disposable incomes continued to weaken.
The half-year period (to June 30, 2019) was characterised by several currency reforms that had an impact on the business environment, for instance, the floating of the exchange rate, introduction of the local currency and removal of the multi-currency system for local transactions.
As a result, some companies recorded millions of dollars in exchange losses.
Dairibord, for instance, indicated that following the liberalisation of exchange rates in February and translation of foreign obligations to local currency, the business incurred a foreign exchange loss of $5,9 million.
In August alone, investors on the ZSE lost a cumulative $3 billion or 12 percent of total market value of $21,6 billion on the back of losses in the market's top cap counters.
The primary indicator, the ZSE All Share Index eased 11,5 percent to 166 points while the Industrials Index was 11,8 percent weaker to 552,04 points on losses across board.
The market's most watched counters, the ZSE Top 10 Index fell the heaviest with a 15,87 percent decline to 148,06 points further eroding its year to date gains to only 2,11 percent.
The resources indicator, the Mining Index was the only indicator closing in the black after putting on 10,21 percent to 269,55.
Of the markets top 10 stocks, only two SeedCo International and Old Mutual closed pointing northwards after gaining 2,07 percent to $2,17 and 7,54 percent to $17,50 respectively.
Econet, which is the third biggest counter after Delta and Cassava, fell 24 percent to $1,20 amid an upward review of the telecoms firm's data service charges.
Econet widened its year to date losses to 15,84 percent.
Beverages giant, Delta backtracked 10,86 percent to $3,10 while Cassava closed 18 percent lower to $1,25.
Industrial conglomerate gave up 15 percent to $1,88 while cigarette maker, BAT was 16 percent lower to $30 amid revelations the cigarette industry is losing an estimated US$2 million to the illicit markets subsequently affecting tax contributions. In the half year to June 30, 2019, BAT's overall tax contribution went down 11 percent to $17,8 million.
At $1,55, Padenga was 16 percent below its July level as the crocodile breeder's proposal to acquire a majority stake in mining firm, Dallaglio Investments received shareholder approval at an EGM held last week.
SeedCo Limited was 3 percent lower to $1,45.
The regional seed manufacturer says, it has adequate stocks to meet demand for the 2019/ 2020 farming season while the firm is increasing research into more varieties suitable for the changing climate.