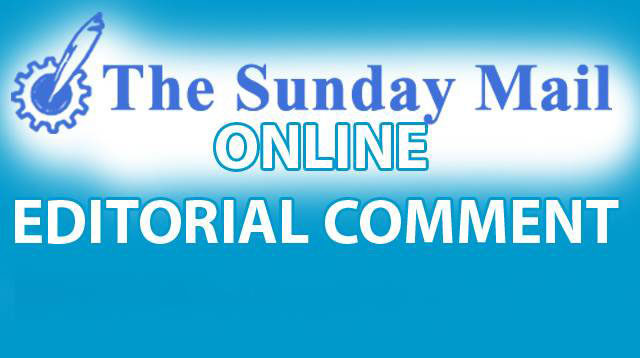 The Sunday Mail
So Reserve Bank of Zimbabwe (RBZ) governor Dr John Mangudya was right after all.
Times without number, he has been telling those who care to listen that Zimbabwe's economic fundamentals were sound, and the recent precipitous depreciation of the Zimbabwe dollar was unwarranted.
There was no way the local unit could witness such wild swings, he claimed, especially against the background that the country had generated a record US$9,7 billion in foreign currency receipts last year.
He argued that having eliminated the twin deficits on the budget and current account by maintaining a tight lid on Government spending and money supply, it was inconceivable the local currency could lose value at such an alarming rate.
Encouragingly, the economy's remarkable performance has spilled into the new year, with US$5,5 billion in exports having already been generating in the six-month period to June 30.
"The bank's view is that the negative sentiment or perception is attributable to people's past experiences with hyperinflation in 2008 and currency reforms in 2019 when people's savings were decimated by inflation," he reasoned.
All the while, the continued increase in prices of goods and services has been causing anxiety in the market.
Employers, not least the Government, had to contend with restive unions seeking salary and wage reviews.
Flagship infrastructure projects were at risk from contractors seeking revaluation in the wake of increased costs.
Pensioners yet again had the ignominy of watching their savings lose value at a time costs were spiralling out of control.
All this was ultimately chipping away at confidence that had been generated through the stability engendered by the foreign currency auction market launched in 2020.
Something had to give.
The Government, therefore, boldly and aggressively moved in to rein in market indiscipline, which remains the biggest source of currency instability.
In measures reminiscent of the clampdown on malfeasance in the telecommunications sector in 2020, where speculative behaviour using mobile money resulted in attacks on the local currency, the Government recently went to the extent of temporarily suspending lending by banks.
It targeted speculation on the Zimbabwe Stock Exchange (ZSE), among the many pockets that were being used for rent-seeking.
The Government, as a major procurer of goods and services in the market, has gone a step further by reviewing its internal procurement processes to avoid billions paid out to suppliers being channelled to the black market.
Overall, it shows the Government is prepared to go the whole hog to defend the Zimbabwe dollar and stabilise prices.
But, as pleaded by Finance and Economic Development Minister Professor Mthuli Ncube when he presented the Mid-Term Budget and Economic Review on July 28, the "support of all stakeholders and citizens" is needed.
Suffice to say, we all have a role to play.
It is heartening that the Financial Intelligence Unit (FIU) — which falls under the central bank, and has increasingly become visible and active under the Second Republic — is actively pursuing companies that have been driving the parallel market.
However, this alone is not enough.
Government departments and agencies are duty-bound to avoid inadvertently aiding and abetting the parallel market.
We, therefore, need to work on the integrity of our systems to make them averse to malpractices and malfeasance.
We also need to assiduously work to restore our ethical values and the dignity of hard, honest work.
Moral suasion alone will not work.
There should be a heavy cost to pay for illicit practices that have the potential to make life difficult for our people, especially the most vulnerable.
This is why economic crimes in capitalist societies attract hefty fines and penalties.
While those that are being outed for fuelling the black market and sabotaging the currency are being fined, the penalties should be steep enough to make the risks not worthwhile.
As Zimbabwe, we find ourselves in unique circumstances.
Unlike our peers who can easily get balance of payment support and other facilities to prop their currencies, we remain encumbered by sanctions that are designed to make our "economy scream".
Which means our currency is under attack from many fronts, so we can ill afford to sleep at the wheel.
Monetary and fiscal authorities have done the best they possibly can to create conditions to support the Zimbabwe dollar and we, too, need to play our part through actions that foster confidence in the local unit, including promoting its utilitarian value.
A stable local currency is in everyone's best interest.