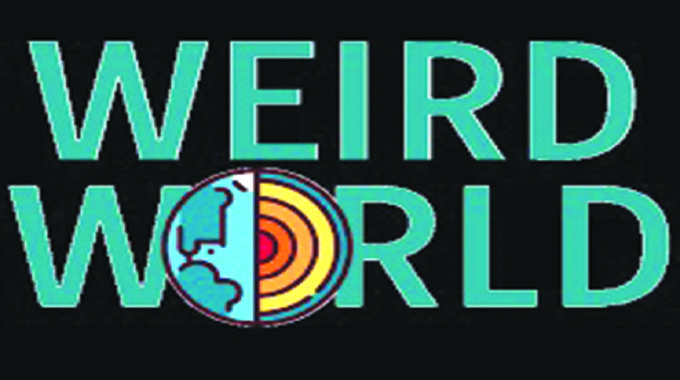 The Sunday Mail
BEING naked in front of your mother is considered taboo in African culture. However, Vusani Privilege Sibanda (37) of Sizinda suburb in Bulawayo walks naked in the presence of his mother.
Whenever his mother questions him, he verbally and physically abuses her.
This came to light when the mother, Priscilla Sibanda, applied for a protection order against her son.
In her affidavit, she said: "Vusani Privilege Sibanda is troubling me because, whenever he drinks beer, he hurls insults at me and my grandchildren.
"He would order them to move out of the house. At times, he walks naked in front of me, and I'm now afraid that he could end up raping me."
The mother said whenever she tried to reprimand him, he turned violent and bashed her while calling her a witch.
She said her son was also destroying property.
She further said he was suicidal because, after every argument, he would threaten to kill himself.
According to the mother, her son was also at loggerheads with his brother, and would threaten to chop him into pieces each time they had an argument.
Presiding magistrate Jeconia Prince Ncube granted the protection order in the mother's favour.
The magistrate barred Vusani from assaulting and insulting his mother.
Vusani was also barred from ordering Sibanda's grandchildren to vacate their family home. – B-Metro
*******
Man arrested for exhuming 'own body'
In a bizarre incident, a 21-year-old Zambian man was arrested for exhuming another man's body, claiming it was his.
Cosmas Chali of Nampundwe claimed the man who died on October 24, 2022 and was buried in the Shakeemba village graveyard was not Solomon Kasulwe but that it was him.
He told police that he dug up the body because he wanted to confirm that the person in the coffin was not Kasulwe but himself.
Police officers at Shibuyunji Police Station summoned his relatives to find out why Chali was claiming he was the one who had been buried.
"We are shocked why he is saying he died," said his mother.
"The family has not buried anyone this year and the person whose body he exhumed was actually our churchmate." — Wires
*******
'Cheating' man hits wife with hammer
A 36-year-old man from Pumula South suburb in Bulawayo has been arrested for allegedly hitting his wife with a hammer after she confronted him over his girlfriend.
Qiniselani Oskar Khoza appeared before a Western Commonage magistrate facing a physical abuse charge.
Khoza pleaded guilty to the charge and was remanded out of custody to November 18, 2022 for sentencing.
The court heard that on November 3, 2022, around 11pm, Sibongile Sibanda (38) received a WhatsApp audio message from Khoza's girlfriend, calling her names.
She insulted Sibanda and also told her that she was now an old woman, who could no longer bear children.
Sibanda then confronted her husband in connection with the girlfriend and the insults.
This did not go down well with her husband, who started strangling her and went on to hit her with a hammer on her left
palm.
As a result, she sustained serious injuries.
Sibanda reported the matter to the police, leading to the arrest of Khoza. – B-Metro
*******
'Anointed' undergarments
hit Lusaka
A Lusaka prophet recently introduced in his church "anointed" undergarments bearing a picture of his face.
Prophet Seer Perfect said the undergarments are meant to assist women attract men into marriage.
He further said they are also effective for married women battling infertility.
The blessed pants, he said, should be worn from Monday to Friday only.
"Those seeking marriage to a poor or ordinary man can buy their anointed undergarments at K500 each, while those targeting rich men can buy theirs at K850," said the
pastor.
"For those in need of the fruit of the womb, the undergarments cost K1 000."
The anointed undergarments, added the pastor, came as an instruction from God for the church to record more marriages and pregnancies in the coming year.
Prophet Perfect said the undergarments also safeguard women from diseases and enable them to have good luck with men. — Wires