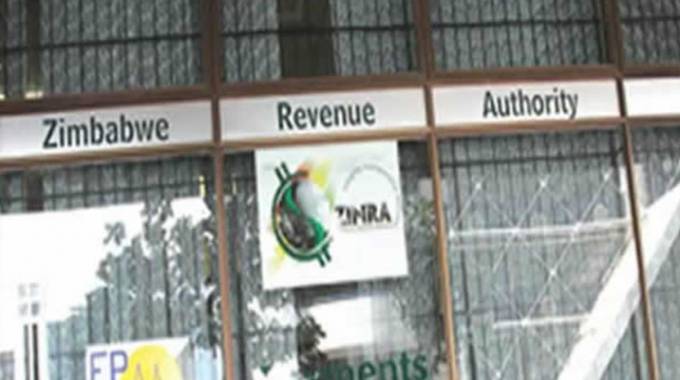 The Sunday Mail
The Zimbabwe Revenue Authority (ZIMRA) registered nearly 13 000 small to medium enterprises (SMEs) in 2017 and this led to significant increase in taxpayer base for the year.
SMEs generate business worth millions, but some of them have not been contributing anything to the fiscas.
ZIMRA chairman, Mrs Willia Bonyongwe said the authority had maintained a robust revenue mobilisation strategy during the year and this included increasing the number of SMEs contributing to the country's tax base.
This follows the realisation of the sector's immense contribution to the economy, including contributing 60 percent employment.
Apart from the launch of the electronic cargo tracking system that reduces transit fraud, Mrs Bonyongwe said the authority had issued a moratorium to SMEs in collaboration with the then Ministry of SMEs, which expired in June 2017.
This saw ZIMRA add 12 992 taxpayers.
"This led to a significant increase in the taxpayers base from registrations," said Mrs Bonyongwe.
Last year, ZIMRA had a four-year record breaking revenue performance after exceeding its gross annual performance by 17 percent at $3,978 billion while net collections were also surpassed by 10 percent.
Net collections for the year amounted to $3,75 billion, surpassing the $3,4 billion target by $350 million.
This subsequently reduced the projected fiscal deficit of $400 million by 87,5 percent.
The SME sector has become a significant part of the economy, contributing an estimated 50 percent of the country's gross domestic product, creating scope for relevant authorities to give attention to the sector.
According to a Finscope Micro-SME Survey of 2012, about 46 percent of the adult population in Zimbabwe operate in the sector with close to 2,8 million small business owners in Zimbabwe employing about 2,9 million people, which shows the significance of the sector in contributing to employment creation and poverty alleviation.
If formalised, the sector has capacity to significantly contribute more towards the country's tax base.
Mrs Bonyongwe, however, said tax compliance in Zimbabwe is still low, but the authority will maintain a vigorous approach in encouraging tax payments and warned the defectors.
"There will be penalties to pay," she said.
This year, tax collectors have vowed to bring in all those outside the tax bracket to contribute and reduce the fiscal burden that is carried by a few law abiding businesses and individuals.
One of the initiatives the authority will employ includes constant and continuous staff training to enable them to identify tax evaders as well as sharing data with relevant stakeholders to rope in the evaders.
"Meanwhile, we are urging Zimbabweans to have a culture of tax compliance because it is tax revenue which enables Government to deliver services and develop infrastructure," said Mrs Bonyongwe.