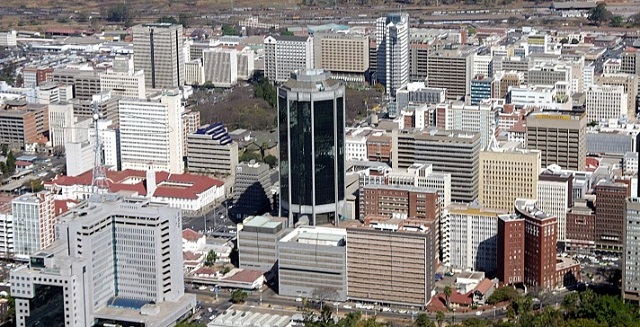 The Sunday Mail
Sharon Munjenjema
The second republic has set its sights to 2030.
It wants the country to have attained a middle income status by then.
The target is not to prove any sceptics wrong, but is being driven by a noble national interest to ensure the general citizenry enjoy an improved standard of living.
In this regard, all Government ministries and departments are delving into this vision with some pushing on the housing and infrastructure development front.
Speaking to the Sunday Mail recently, Local Government, Public Works and National Housing minister July Moyo said Government was moving to remodel cities into international standards that match a middle income country.
"The President has said 2030 we have a vision to make this country a middle income one," he said.
"What is a middle income country? You move from $700 per capita to say $3 000. If you put that amount to be the average income everyone is earning what then do you do with your environment?
"Housing, commercial and industrial standards will change according to the demands of people who have moved from $700 to $3000 in income.
"Will you continue to build them these high density buildings? Will you continue to have suburbs like Mbare in that state? We cannot, so we have prepared mentally that standards have to elevate to match the income of the people." Government has embarked on a programme to elevate all cities, towns and suburbs to become self –sustainable at their different levels — the smart city concept.
The concept also involves harnessing latest technology to create smart outcomes for citizens and to generally improve their quality of life.
Minister Moyo explained how the smart city concept will take shape in Zimbabwe.
"When white people were building residential areas for themselves, they made them self- contained such that a person living in Mabelreign, for instance, has no need to come to the city centre to get what they need. They have almost everything there from sports amenities, shopping centres and even at one time a hotel.
"That is why we are moving to obliterate this dichotomy of high and low density.
Initially, Government is rolling out the smart city programme in Harare, Mutare and Bulawayo.
In Harare, the projects has begun with the facelift of blocks of residential flats in Mbare.
Both Harare City Council town clerk Engineer Hosiah Chisango and corporate communications manager Mr Michael Chideme said the smart city concept was on the priority list of the local authority as it dovetails with its 2025 world class city status bid.
"In Mbare there are some open spaces where we want to construct modern two to three bedroomed residential flats for middle income families. We want the ground floors to be open working spaces," Engineer Chisango said.
"The second phase is to relocate people from the old flats into the new ones. Some flats will be destroyed completely, but others will be left for tourism purposes. However, as we implement this plan, no one will be left homeless,"
The new blocks of flats will be erected at Tsiga and on the open spaces near Remembrance House in the suburb.
Eng Chisango said houses near Rufaro Stadium which do not have ablution facilities were among those targeted for demolition.
He said the city would facilitate ways to make the new accommodation affordable while at the same time maintaining high standards.
Currently, people occupying Mbare flats are paying $10 monthly.
"We have commissioned studies to look at demographics. The reports say there are some people who can afford to pay for the decent accommodation and are willing to move into the new flats for convenience issues," said the engineer.
"What is left is to go on the ground and engage the people, but we do not anticipate any problems because it is all about uplifting the livelihoods of the people."
As the city moves to modernise the suburb, the popular Mbare Musika will be run down and new structures that match modern market standards erected.
Health centres and Rufaro Stadium will be refurbished while the city will also make room for the construction of other facilities that make the suburb self-contained.
"The two major roads that feed into Mbare have already been rehabilitated as part of the modernisation drive," said Mr Chideme.
"We already have a food court that is being constructed near Matapi Police Station and, again, that is part of the regeneration. Eventually structures surrounding that food court will be forced to upgrade to match its standard.
"This exercise is continuous. We will not wake up one day and say let us now start modernising, but what we are currently doing is happening with the modernising plan in mind.
"We cannot construct structures and destroy them in 10 years to say we are now going to build state of the art facilities. The ones we are doing now should be international standard"
The city has already made budget provisions towards the smart city initiatives
Budget estimates finalised in October last year show that between $30 million and $35 million is needed to complete the project's first phase.
However, there are fears the figure may rise owing to the fragility that has characterised the economy in the past few months.
The city is employing all kinds of joint ventures in order to achieve its modernisation vision.
Negotiations are also in the pipeline with banks such as BancAbc among others, to buy into the project.
Government, through the ministry of Finance and Economic Development, will also chip in with some funds.
The city hopes to have completed the first phase of the project by 2025.