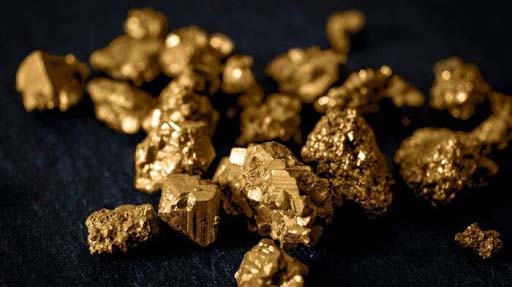 The Sunday Mail
Senior Business Reporter
Small-scale miners, who contribute 60 percent of the country's gold, plan to produce 80 tonnes in the next two years on the back of supportive Government policies and incentives.
Fidelity Gold Refiners, Zimbabwe's sole gold buyer, says output of the yellow metal rose to a record 35,3 tonnes last year.
Small-scale miners weighed in with more than 25 tonnes.
Last year's record production eclipsed the 33,2 tonnes realised in 2018.
Zimbabwe Miners Federation (ZMF) chief executive officer Mr Wellington Takavarasha, whose organisation represents the interests of the small-scale miners, said: "As small-scale miners, we are targeting 80 tonnes of gold over the next two years. We are optimistic that our projection is achievable on account of improved support that we continue to receive from the Government.
"The gold mining sub-sector and the entire mining industry are receiving massive support from this current Government under President Mnangagwa.
"For instance, last year, the President officiated and commissioned a number of mining projects.
"That alone is a demonstration of the willpower by the Second Republic to increase production across the entire mining sector."
The Government is targeting 100 tonnes of gold per annum by 2030.
According to Mr Takavarasha, the Government has come up with incentives to ensure increased production.
"For instance, Fidelity Gold Refiners is now buying the yellow metal at prices almost at par with the London Metal Exchange, unlike in the past, when their prices were far behind the international market price.
"This, in turn, promoted smuggling or trading of the gold in the informal system, depriving the country of its resources and revenues," he said.
"So, we see the prices being offered by Fidelity as an incentive to the small-scale miners to deliver more, hence our 80-tonne projection over the next two years."
The Ministry of Mines and Mining Development, he added, has recommended exclusive prospecting orders to small-scale miners, which are likely to boost production as producers will have more claims to work on.
Gold Miners Association of Zimbabwe president Mr Irvin Chinyenze said he was optimistic that last year's gold haul could be surpassed.
"The Government has shown tremendous support to the sector, particularly in addressing challenges that we had previously with Fidelity regarding payments. The mode of payments has since been cleared up, though, of course, there is no system that is 100 percent effective," he said.
Previously, small-scale miners were paid partly in forex and the local currency. However, producers now earn 100 percent of their proceeds in forex.
"What this means is there is enough incentive to produce and deliver to the official channel.
"We are happy with the efforts that have been made," said Mr Chinyenze.
Increased production in mining is expected to grow foreign currency generation, create jobs and prosperity in line with the National Development Strategy 1, a five-year economic blueprint that is a critical building block of Vision 2030.
Last year, President Mnangagwa commissioned a number of mining projects in different sub-sectors.
In December, he officiated at the US$130 million Sabi Star Lithium Mine's ground-breaking ceremony.
Earlier in June, he commissioned the US$300 million spodumene project at Bikita Minerals.
In September, Government and two Chinese investors — Eagle Canyon International and Pacific Group — also signed a memorandum of understanding for the development of a US$13 billion mine-to-energy industrial park in Mapinga, Mashonaland West province.
The mining sector is expected to grow into a US$12 billion industry by year-end, with gold accounting for US$4 billion, from US$2,7 billion in 2018.