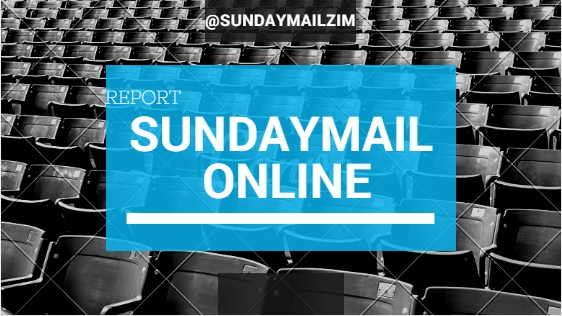 The Sunday Mail
Veronica Gwaze in Lusaka, Zambia
Zimbabwe Senior Women's national team netball captain, Perpetua Siyachitema will get the chance to live out her dreams when she leads her team at next year's Netball World Cup in Liverpool, England.
The 36-yearold who has been contemplating on calling quits on her international career, to concentrate on her coaching, was on cloud nine when she finally achieved her dream of leading the Gems to the World Cup slated for July 12-21 next year.
"I have led the Gems for ten years now and in those years yearned to grace a world cup tournament," said Siyachitema.
" While it is not about personal glory, I am happy I have written my name in the history books as the captain who led the team all the way to Liverpool," said Siyachitema.
Qualifying for the 2019 World Cup and rubbing shoulders with the international big teams is a reverie the 36-year old captain has had ever since making her debut in national colors.
Zimbabwe and Uganda will join their counterparts South Africa and Malawi who automatically qualified based on their International Netball Federation ranking. South Africa and Malawi rank at position five and six respectively.
The Siyachitema-led troop becomes the third team in the country to qualify for the World Cup after Senior Rugby and Cricket teams.
As her team battled it out against six countries last week, Zimbabwe qualified second after defending Champions Uganda The Youth Oympic Centre was filled to capacity yesterday when the two giants (Zimbabwe and Uganda ) took to the court in their quest for the first and second position at the African Championships respectively.
It was a well-balanced battle with both sides fighting for their fair share of ball possession unfortunately the Siyachitema led side lost most high balls to their tall rivals. Coming back from a 32-26 halftime break, the Gems failed to cover the gap culminating to a 67-52 lose.
"It was a really tough battle, in which we fought the good fight.
"When we came here, as a team, we agreed that the African Championship title is not of much importance to us
"We wanted to qualify for the World Cup," said the Captain.
The Wing Attacker, who also turns out for Glow Petroleum, is also the National Junior team coach.
"I have been on the national team for a long time now and I thought it was time that I resigned, but my world cup dream kept me on hold. "This African Championships tournament is the best and most important of all the tourneys I have taken part in during my netball career, and that because it has made my dream come true finally."