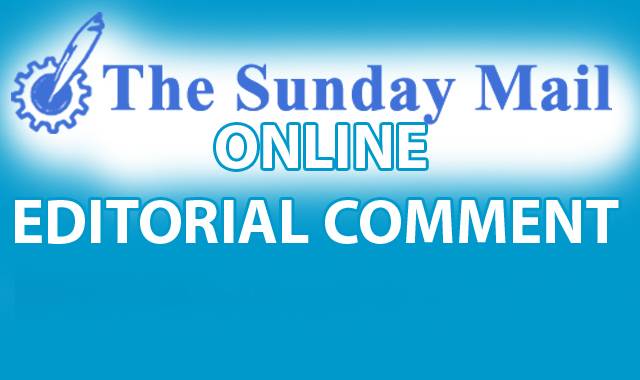 The Sunday Mail
We are officially in election season, silly season you might be tempted to call it, and we are likely to hear all sorts of stories and promises.
True and false promises, you will need to sift through the words and actions.
For his part, on Wednesday President Emmerson Mnangagwa proclaimed July 30 as the day that Zimbabwe will choose how they will want to be governed over the coming five years.
And in the event that the July 30 plebiscite does not deliver a 51 percentage vote  winner, the country will have to decide again on September 8.
Speaking soon after the Presidential proclamation, the chairperson of the Zimbabwe Electoral Commission, Justice Priscilla Chigumba, declared that the country is officially in election season, or election mode.
Yet even before the season was officially declared open, our ears and eyes had already been exposed to a considerable size of punches, some low, some meaningless and some high-sounding.
The beauty of an election is that it is not for one person to decide, it is a collective decision that will be made by the 5,3 million souls that registered to cast their vote.
Silly season we have called it, for it is during this time when politicians will promise us bridges where rivers don't exist, and when reminded of the non-existence of the river, they will promise to deliver the bridge together with the river.
That is how silly this season will get. We might even get promises of seas and oceans, if we are a bit luckier.
But Zimbabweans, this not being their first general election, having done so successfully and progressively every five years since 1980, have the depth to gauge, to differentiate between those who will be preaching blue and white lies from those who will be speaking development, unity and peace.
July 30 is just some eight weeks away and voters should listen attentively when President Mnangagwa talks about fair, free and credible elections.
They should also listen when he says Zimbabwe is now moving away from politics, politics and more politics to a more business-centred approach.
The peaceful and tranquil environment already prevailing is a message of intent, that the President and those around him want the country to progress forward without the limitations of a disputed election.
The ball therefore falls into our court, the voters, to reciprocate the messages being delivered by the President and prove to the rest of the world — just as we proved on November 18 last year when we marched peacefully and joyfully — that we can decide our destiny with the same peace and joy.
The election season, just many other election seasons before, will come and go but we will remain Zimbabweans, so there is greater need for us to hold on to our patriotic fervour, that which distinguishes us as Zimbabweans.
Whatever the outcome of the elections, we will still need each other.
And whilst we are enjoying the election season, we should spare a thought for the graphic designer who will have to come up with the ballot paper, it is not going to be a stroll in the park designing a ballot paper with over 100 presidential candidates.
Party name, party symbol, presidential picture and where to place the magical 'X'!
And whilst we spare a thought for the designer, let us also spare another one for the voter, having to go through those hundred names, symbols and pictures — to choose just one President!
From the look of it, it might seem like a tall order; but to real patriots, to those who know the course of history, those who know what happened at Mukushi Camp, Freedom Camp, Morogoro, Tembwe, Nyadzonia, Chimoio; and that we have thousands of heroes and heroines lying in unmarked graves all over Southern Africa, this will be a crucial election that will spur Zimbabwe forward.