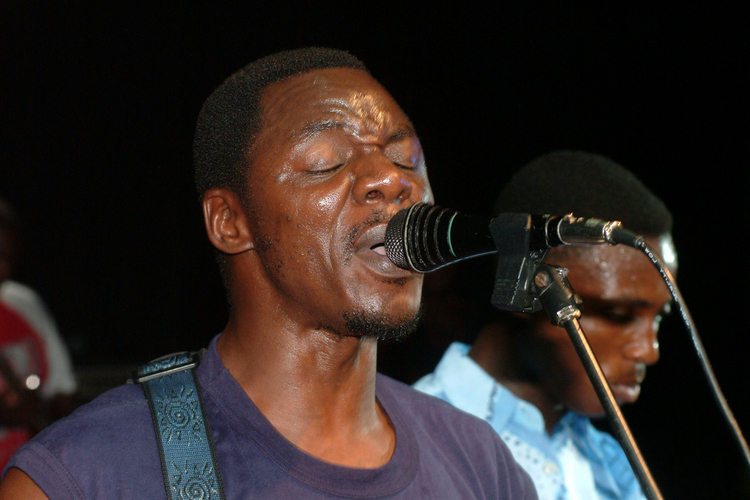 The Sunday Mail
Leisure Reporters
WHILE there are a few artistes who did not take a break after the busy festive period – most of the big guns were not in action over the past few weeks. As January approaches the end, many artistes are getting back to business as evidenced by an increase in the number of shows that took place over the weekend with more gigs lined up in the coming weeks.
Macheso, Sulu in family show clash
Today merrymakers are in for a treat as Suluman "Sulu" Chimbetu and Alick Macheso go head-to-head in the capital, albeit at different venues. While Macheso will be holding his first family show for 2017 at Club Las Vegas in Southerton, just a few kilometres away at Extra Mile, Sulu will be headlining another family show with the help of Peter Moyo aka Young Igwe.
Chimbetu is riding high with his latest album "Jamboree", which has the entire market shaken while Baba Sharo (Macheso) is sampling new material for his upcoming album due early this year.
With the rains still pounding, almost every day with no sign of ceasing, both venue owners have said "no rain fears" as they are promising big tents.
Who will win — January disease coupled with heavy rains or the performers' eager to get the ball rolling and put some money into their pockets.
Jam Session at City Sports Bar
Tomorrow numerous artistes including Mbeu, Pauline, Sam Dondo, Agfa Nyabinde and David Hondoyedzomba to name a few, will be entertaining music fans at the popular Jam Session, which is held weekly at City Sports Bar. While Monday is usually a slow day, these sessions have defied the odds, attracting a huge audience with people coming in to see upcoming and established acts performing. With the line-up comprising some of the young artistes who did well last year, this is set to be an exciting show.
Mokoomba at Alliance
Another interesting show taking place this Friday will be Mokoomba's gig at Alliance Francaise as the group prepares to release a fresh album. While the group has struggled to grow their local audience considering their popularity on the international scene, Alliance Francaise has remained their favourite hunting ground on home soil.
Those who have seen these boys in action know the energy and talent that these brilliant musicians exhibit on stage.
The combination of powerful vocals, solid instrumentation and excellent choreography has placed them among some of the top performers on the continent.
Peter Moyo at Jazz 24/7
Young Igwe is pushing a message about his DVD album "Mabasa aMwari" launched late last year. The DVD has been well received by fans and it is against this background that he has decided to celebrate with them at Jazz 24/7 this Friday.
However, Peter still believes not many people have had access to his "masterpiece", which is why he is calling for a celebration party to remind his fans that he recently produced something hot.
Young Igwe, as he is popularly known, has promised to sample some of his new music at this particular gig. The Utakataka Express boss is known to be a great live performer, just like his late father Tongai. No doubt he will dazzle.
The club scene
On the club scene, all the big ones are blazing. Although numbers were a bit depressed, the fact that there was limited live music by the most popular artistes pushed fun seekers towards the nightclubs.
Some of these spots include 1+1 Happy, News Café, Centurion, Motor Action Sports Club, The Volt and the recently opened Club Eclipse, just to name a few. These clubs, however, do not rock every day, with each one having a specific day when it really comes alive.
While 1+1, Centurion and News Café have become the go-to places on Fridays and Saturdays, Motor Action and The Volt are the major attraction on Sundays. Club Eclipse has been attracting patrons mostly during the midweek, thanks to their reasonable pricing for drinks.