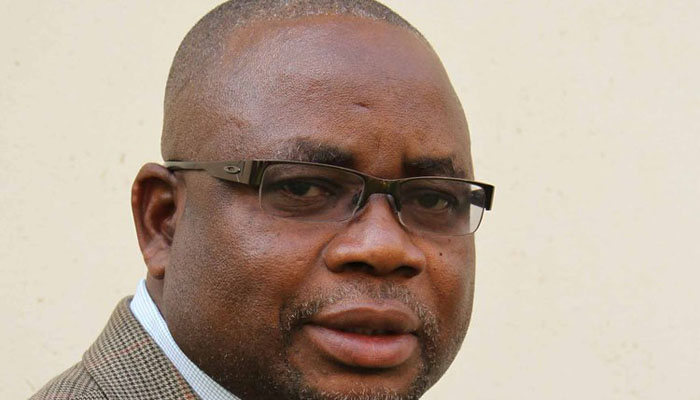 The Sunday Mail
Sharon Munjenjema
Government is finalising a comprehensive sex education policy for primary and secondary schools.
This is to stem the problems caused by pupils engaging in early sexual relationships, which include teen pregnancy, illegal abortions, STIs and psycho-social trauma.
Primary and Secondary Education Minister Professor Paul Mavima emphasised that the School Health Policy would not encourage condom disbursement at learning institutions.
In an interview with The Sunday Mail, the minister said: "Basically it is a promotion of health awareness in our schools; we will be teaching our learners about prevention.
"Health personnel will come to schools often and schools will have links with their nearest health services. Schools are not going to disburse condoms, not now and not ever. Schools will be a place where learners are taught good behaviour and the dangers of early indulgence."
Prof Mavima said the School Health Policy would be launched soon, following incorporation of a few more signatures from the Ministry of Health and Child Care.
Health Minister Dr David Parirenyatwa said the policy would facilitate placement of health professionals at all schools.
"In the past there used to be such a facility. When you arrived at a school there would be health personnel there to examine you, your teeth, genitalia and other body parts. There was even a nurse stationed at every school. We would like to go back to that situation.
"Sex education may have been there but it was disjointed.
''Now there will be a policy which will be a reference point. You cannot run health issues efficiently without a policy. So we are very excited about this," he said.
Comprehensive sexuality education refers to curriculum-based learning that approaches sexuality and relationships with information that is age-appropriate, scientifically accurate and culturally acceptable.
Sexuality education in Zimbabwe's school curriculum has leaned heavily towards HIV and Aids.
Government is working with the Zimbabwe National Family Planning Council and the National Aids Council in crafting and implementing the new policy.
ZNFPC assistant director (marketing and communications) Mr Martin Mukaronda said: "Comprehensive sexuality education will address issues of sexuality among children, it will educate them make informed decisions about their sexuality."
At a media advocacy workshop in Kadoma last week, ZNFPC programme officer (adolescent sexual and reproductive health) Ms Helen Machimbirike cited lack of relevant knowledge as the primary cause of the indulgence in high risk sex among adolescents.