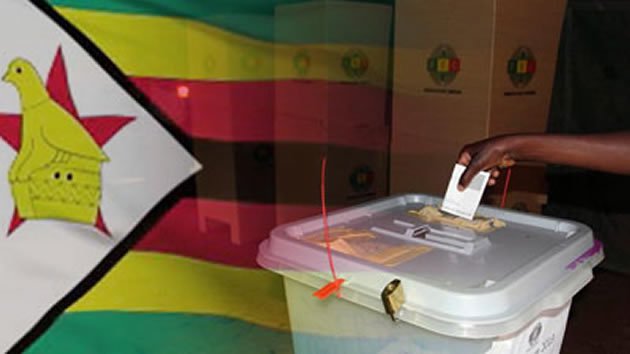 The Sunday Mail
Makonise Takavada
In eight days' time, Zimbabwe will mark perhaps one of the most important milestones in the nearly 40-year history of the country since Independence from Britain in 1980.
July 30 will be Election Day, a unique event given the fact that first Prime Minister and Executive President – Mr Robert Mugabe – will not be on the ballot after bowing out last November, having spent 37 years at the helm amid consecutive plebiscites.
The absence of Mr Mugabe coincides with that of Mr Morgan Tsvangirai, former trade unionist and president of Movement for Democratic Change (MDC) party, which has been challenging the former President for the past 18 years.
Mr Tsvangirai succumbed to colon cancer on February 14.
The duel between Mr Mugabe and Mr Tsvangirai form a significant sub-plot in the story of post-Independent Zimbabwe, and one that overshadows other facets of Zimbabwean life, even.
Politics became the centre.
The Mugabe-Tsvangirai contest became an attraction: with all the blood and iron attending, literally.
Everything else had to wait.
Zimbabwe and the world became polarised over the political question in Zimbabwe.
It was strange fate that altered history with the mutual occurrence of Mr Mugabe's resignation and Mr Tsvangirai's death.
In 2018, a lot has changed, and these coming elections will alter the course of Zimbabwe's history forever.
Happily, there are a number of things that have gone well for Zimbabwe, and in particular its elections management body, Zimbabwe Electoral Commission (ZEC). We pick the major highlights.
Political environment
Zimbabwe is experiencing its most peaceful pre-election period in a long time, since Independence (perhaps much like the low stakes 1995 presidential elections). There has been a marked absence of violence across the country, with parties peacefully co-existing while more violence has been recorded on an intra-party basis. Ten years ago, the story would have been different. The tension would have been palpable. An undeclared state of emergency would have been effected with political violence flaring up.
We take time to note, though, that Zimbabwe's election-related violence has somewhat been over-emphasised in comparison with other African countries, where polls are often blood-letting.
No serious political clashes, least of all deaths, have been recorded this time around. The obvious effect of this absence of violence, carnage and intimidation will be to validate this poll as free and credible in the eyes of stakeholders.
International observation
President Mnangagwa pulled a master stroke when he announced that in this election, Zimbabwe would allow foreign observers; in particular, Western observer missions that were previously excluded under the old administration.
The new Government says it has nothing to hide. As such, observers such as the European Union Elections Observer Mission, the Commonwealth team, Sadc and the African Union are already on the ground.
Other missions invited include European Union Parliament, African Union Commission, Pan-African Parliament, Southern African Development Community Parliamentary Forum, Common Market for Eastern and Southern Africa, the Commonwealth, Non-Aligned Movement, Caribbean and Pacific Group and ACP-EU Joint Parliamentary Assembly.
All in all, 46 countries were invited to participate. At least five diplomats per diplomatic missions bilaterally accredited to Zimbabwe are expected to observe the elections. This openness will be key.
Previously, excluded interests relied on reports from locally sponsored organisations which tended to give negative reports.
Now that the key interests are here, they are able to see for themselves what is obtaining on the ground.
While it is impossible to impress everyone, Zimbabwe will do well to get sympathies from witnesses as it seeks to consolidate its fledgling democracy.
All this should be seen in the context of Zimbabwe's re-engagement with the world following years of being pariah.
Biometric Voter Registration and new voters' roll
Zimbabwe adopted a new voters' roll for this election. The election register was compiled using the biometric voter registration system (BVR), which captures a person's unique features such as finger prints and facial features.
Zimbabwe is among the first in Africa to adopt its use.
The resultant product — with about 5,6 million voters — has been deemed fit for the purpose. No major complaints have been lodged by political parties and this week, the Zimbabwe Election Support Network (ZESN), the largest independent election monitoring body, gave the voter's roll arguably its most important endorsement.
ZESN chairperson Andrew Makoni said, "Overall, ZESN finds that the 2018 voters' roll received on the 18th of June is an improvement over the 2013 preliminary voters' roll."
He then cited other aspects that would warrant a full, separate discussion. But ZEC will be delighted with this scientific endorsement from the unlikeliest of allies.
Independence with transparency, responsiveness
ZEC is an independent body set up in accordance with the Constitution which in its Chapter 12 provides for the establishment of independent commissions. Its commissioners are chosen by Parliament, which it reports to.
According to the law, ZEC does not take instructions from anyone, even from the Executive arm of Government.
ZEC was always going to be under pressure, being the referee in this contest. Indeed, it has come under pressure from some contestants who have sought to gain advantage.
ZEC's stance has been clear: it stands by the law.
It is guided by rules and regulations governing elections as prescribed in various pieces of legislation.
It has been reminding players that it cannot do anything that is out of legal bounds, to the point of regretting that some complaints stemmed from political failures in the legislature where rules were made.
However, ZEC has been proactive in engaging stakeholders from political parties, observers and journalists. The level of interaction and responsiveness is unprecedented.
However, some have not deemed it enough, with some political parties seeking to get closer to the action and processes that should independently and technically repose with ZEC.
Financial management
Elections do not come cheap; they are a costly process and logistical headache. In this election, ZEC budgeted for $198 million, which it presented to Treasury.
However, Treasury committed itself to releasing a $140 million. The remainder was made up by external developmental partners.
In a recent interview with The Herald, the ZEC chair said: "So far, I really would like to acknowledge and thank the Government of Zimbabwe for putting their money where their mouth is because the primary responsibility for funding our election lies with the Government of Zimbabwe and they have fulfilled their primary responsibility."
We have not heard of any financial glitches in this process that could derail it or open the door to manipulation from outsiders. The election has been well oiled, and this election will be on record as one of the best managed financially, even in a poor country like Zimbabwe.
Timelines
On May 30, 2018, the President of the Republic of Zimbabwe pronounced the dates of the 2018 election in terms of the law.
"As the day on which a poll shall be taken if a poll becomes necessary in terms of section 46(17) (c) or 125(4)(b) of the Electoral Act [Chapter 2:13] for the election to the office of President or any such members of the National Assembly or councillors; and fix Saturday the 8th day of September, 2018, as the day of the runoff election to the office of President that is to say as the day on which a poll shall be taken (Should there be no clear winner with 50 percent plus one vote," read the notice in the Government Gazette.
Tied to this, ZEC announced the closure of voter registration.
More generally, the process has conformed to strict timelines. Justice Chigumba was not bluffing when she said only an earthquake could stop the elections.
That means, with eight days left, this seismic event has 192 hours or under to occur.  And we wonder who it would serve, anyway.
Chigumba: Birth of the Iron Lady
Priscilla Chigumba was sworn in as a magistrate at the Rotten Row Magistrates Courts in Harare on January 21, 2005.
She was one of the seven attested on the day.
On December 21, 2012 she became a High Court judge, one of four to take oaths of loyalty and judiciousness.
On January 31, 2018, she was sworn in as the chair of the Zimbabwe Electoral Commission. That is the rise of Justice Priscilla Chigumba.
She is the woman at the centre of managing Zimbabwe's elections. It is the deep end. She has had to take all manner of pressures and criticisms.
At the time of writing, she is being blackmailed to resign over an issue to do with her personal life. However, in all this, she has remained confident and steadfast.
She is the Iron Lady.
But her opponents and detractors call her arrogant. The good thing is that she will hold on and manage a historical process, etching her name on it.
Unless, of course, an earthquake happens.
Makonise Takavada is a writer, critic and analyst based in Harare.