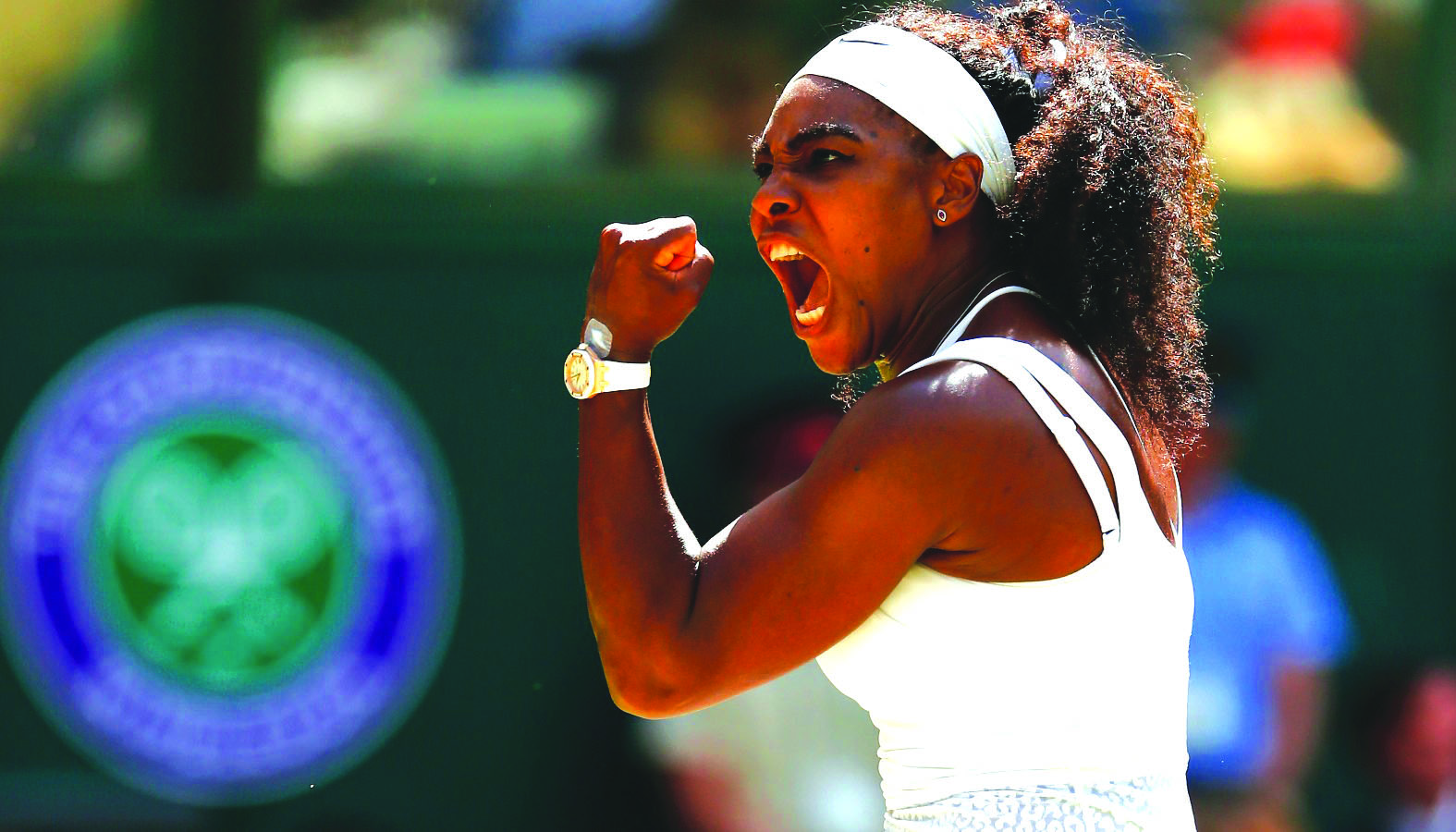 The Sunday Mail
ROGER FEDERER has taken a rare foray into the GOAT (greatest of all time) debate, calling Serena Williams "one of the greatest, if not the greatest tennis player of all time" across the sport.
Federer is on the cover of the current WSJ. Magazine, accompanied by a feature story which notes while Rafael Nadal has been considered Federer's greatest rival, Federer and Williams are more similar in age and tennis achievements.
Williams, 36, has 23 Grand Slam singles titles, one behind Margaret Court's record of 24 titles.
Federer, 36, has 20 Grand Slam titles, the record on the men's side.
Williams recently returned to tour following the birth of her first child, and this week in Paris will play her first Grand Slam tournament since her victory alongside Federer at the 2017 Australian Open.
"It's been fascinating to watch," Federer said.
"She had a totally different upbringing – I came up through Switzerland with the federation, she did it with her dad and her sister.
"It's an amazing story unto itself—and then she became one of the greatest, if not the greatest tennis player of all time."
Asked if he meant on the women's side or as a whole, Federer replied, "Overall."
The Wall Street Journal publication said Federer then "ticks off the staggering stats of players like Williams and Steffi Graf, which eclipse those of anyone in men's tennis, especially… factor(ing) in all of Serena's doubles titles."
But the article also describes Federer adding that it is a tricky subject, especially as players in previous eras did not always chase records the way today's players have done.
"It's not fair to compare, actually," he said.
"But we know (Serena) is all the way up there. I'm probably up there with somebody," he said.
"Maybe there's a group, a best of five – and if you're in that group, you should be pleased and happy."
"I'm in full admiration of Serena. And Venus too, by the way," he added.
Federer is next scheduled to compete at the grass-court event in Stuttgart. — Tennis Magazine