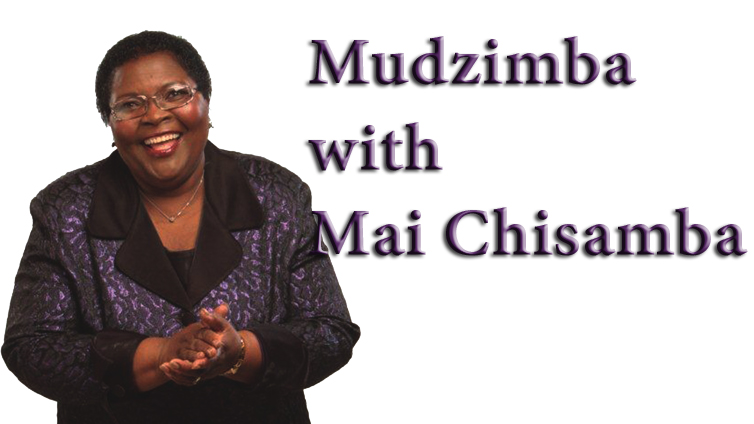 The Sunday Mail
Mai Chisamba—
I am a young guy aged 36 staying with a divorced woman in her late fifties. She is a mother of three and a granny. I pretended to have fallen in love with this woman a few years ago.
The truth is I was so desperate I wanted accommodation and becoming her tenant was my only way out. A few weeks into my stay in her cottage she would come into my room to watch movies or to pretend kuti ndibatsirewo nephone, laptops and so fourth. I used to call her mum but she told me to call her by her first name, Lydia, and I thought that was interesting.
The next thing is she allowed me to use her ensuite when our communal bathroom was occupied. This is how it started she would take me to dinner and allow me to drive her car provided I was with her. One day we watched a horror movie in her bedroom until late when I was about to go to my room she whispered in my ear and she said "ndakutya kusara ndega". From then on I moved into the main house and we lived as husband and wife.
Her sons were not very keen with this arrangement because they are my age mates. Her daughters are very close to their mom so I do not know how they feel but from the looks of it they mind their own business.
My parents have cut ties with me because I am staying with a sugar mummy and will not be able to give them grandkids. I am gainfully employed ndabhebhenuka I miss my family. I want to look for a true love, a girl who is of my age. My problem is chembere iyi ndakaidya and inochengera, how do I do this? I want my freedom and now for once I get ashamed when I am introduced as her sweetheart.
She will kill me, I desperately need to leave her. I also want to let her enjoy her real age because vari kuzvibaya nekutamba chisikana for me. Vanopfeka tumini, tuvhudzi twe ginger ne tumagirazi pamhanza. Should I disappear? I am so unhappy I think she even senses it now. Do you think I will survive this?
 Response
Thank you for writing in. The best policy in life is to be true to yourself. For so many years you have been pretending to be in love with this woman because you wanted her resources, what a shame! Now that you got what you wanted you start calling her names. Marriage is about you, although, families are indirectly a part of it.
You stayed as man and wife, in our culture it is called kubika mapoto and it is not a practice that is encouraged because it is not binding. You also need to be wary of diseases such as HIV and AIDS. From your letter I could tell that the lady is partly to blame because she imposed herself. Ultimately, however, it takes two to tango and you are also to blame.
You got into this because unokara. Time is money and you should always put it to good use. This woman is a mother instead of spending her money on her children she spent it on you. Her sons did not embrace you because they knew what you were up to. For your information you both missed out on a lot of things.
Please do not disappear get a counsellor and part with this woman on a good note. She will be disappointed but I think she has to understand that you cannot force someone to love you. To Lydia I say, stop imposing yourself on men, remember you were once in a relationship that ended in divorce.
This confuses your children. If you are unhappy please do not continue to waste time. I do not think she will kill you, it is actually a blessing in disguise because she will no longer have to look after you. If she did not murder her former husband who helped her acquire this wealth you are now plundering surely she will not kill you. Family is important so go join hands with your family. Love is not about age it is about sincerity. Kushereketa oita kushoma, dating a woman who is your mother's age in our culture kushaya matyira. I wish you well.
Write to [email protected] or WhatsApp 0771415747.