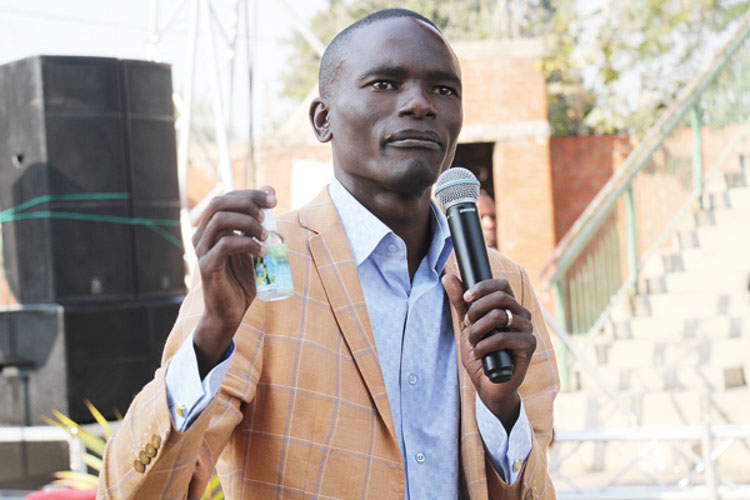 The Sunday Mail
Mtandazo Dube
PASTOR Sanyangore's brother, Andy Zimunya, says Star FM presenter Phathisani Sibanda was supposed to die for "fighting" the man of God.In an exclusive audio recording obtained by The Sunday Mail Society — Zimunya says, "When Phathisani fell sick, the prophet boasted that his curse was working, that 'his God' was working and Phathisani would go down."
He goes on to say Sanyangore and his thugs hatched a plan to look for the places where the presenter hangs out, so that they could ambush him.
"They made a plan. One of his guys saw him in Chitungwiza where people go for recreation. Zvikanzi tinoenda kwaanenge ari, tikasvika ikoko tomuponda kana tichinge tamuponda tomurova muromo (Let's go where he hangs out, when we find him we assassinate him before disfiguring his mouth).
"Some of them even suggested to come to Star FM and carry out their plan there but that one was rejected because someone pointed out that at Star FM there are armed guards," said Zimunya in the recording.
Phathisani, who has woken up to slashed car tires at his house, said only the Almighty could take his life as it is God who gave it to him and fights his battles. He said all he wished for now was that Sanyangore sees the light, repent and worship a true God.
"I believe this exposé is chance for him to repent. I have heard the guy preach and I know he understands the Bible. He should now use that to find a true God. As for myself I am not afraid for my life. God will protect me the same way he did when they hatched their ill-fated plan," said Sibanda, who co-hosts the 326 Express on Star FM.
Efforts to get hold of Sanyangore on his mobile phone for a comment were fruitless.